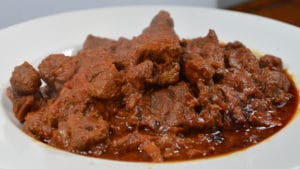 Summary : I love beef when cooked in a tasty sauce like this goulash. But I also like the beef seared in a pan with butter, and also and especially the beef tartare, raw and well seasoned. I have great memories of Austria where they serve a Hungarian goulash to die for, so soft and tasty. We love spices at home and especially paprika, Léonie also has a weakness for curry, as for me, I would go for more virile spices, chili pepper, sweet pepper and bird's eye pepper. We tasted this goulash in Savoie in Chambéry, at my son's place.
Goulash recipe for 6 people:
Ingredients
1 kg of beef (chuck, gîte or scoter)
1 red onion
1 large shallot
2 tablespoons of olive oil
250 g of bacon
1 can of peeled tomatoes.
Instructions
Peel then finely chop the onion and shallot.
Sear the bacon directly in the pan.
Add the onion and shallot to the pan with the bacon; as soon as they are colored.
Slice the meat then add to the bacon.
Let the meat cubes brown on all sides.
Add the paprika in two batches at the end of the coloring of the meat.
Add the peeled tomatoes, roughly crushing them.
Salt and pepper.
Cover with water and cook for 3 hours over very low heat.
Stir the goulash regularly.
Preparation time: 20 minutes
Cooking time: 180 minutes
Number of people: 6
4 star rating: 1reviews
What wine to drink with: Goulash
My favorite wine for this recipe: Vin du pays d'oc Cépage Syrah
Temperature between 15 ° and 16 °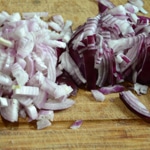 Peel and mince the onions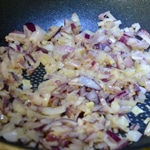 Sear the onions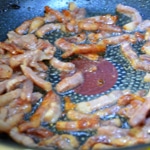 Color the bacon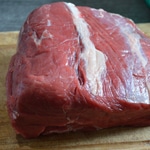 Slice the beef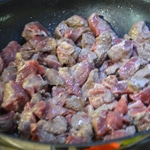 Sear the beef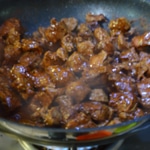 Leave to color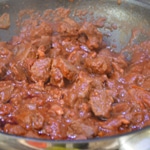 Add the paprika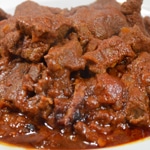 Zoom