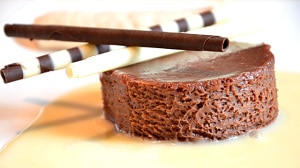 Recipe: Ganache
Ganache recipe, here is a chocolate dessert easy to make, impossible to miss this dessert and yet it had a great effect on the table. At home, we crack when I offer a dessert with chocolate, my daughter loves it because we do lots of tests before we start. I love this dessert, I love letting the chocolate melt on my tongue. Me, the ganache makes my head spin. Chocolate mousse, chocolate fondant, chocolate tart, here's what to crack me, with all these chocolate-based desserts, you have the choice for the end of year celebrations. For us, you understand, it will be all chocolate, some hazelnuts, caramel and shhh… .. Dark chocolate ganache, respect the doses and use quality chocolate. I coated my plate with English cream before placing my ganache.
Recipe ingredients
Ganache recipe for 5 people:
200 gr of 70% chocolate
15 cl of cream
20 gr of butter
1 liter of English cream
8 eggs
200 gr of sugar
1 liter of raw milk
2 vanilla pods
Instructions
Prepare the English cream the day before
Line discs with food paper.
Break the chocolate into small pieces.
Heat the cream until it boils.
Pour the boiling cream directly over the chocolate.
Allow the chocolate to melt slowly.
Incorporate the chocolate cream with a marquise, starting in the middle.
Add the cold butter cut into small cubes.
Let the ganache cool.
Pour into the lined molds before the ganache is set.
Let stand in the refrigerator for at least 2 hours to 1 night.
Preparation time: 30 minutes
Cooking time: 0 minutes
Number of people: 5
4 star rating: 1 review
What wine to drink with: Ganache
My favorite wine for this recipe: Gewurztraminer Vendange Tardive grape Gewurztraminer
Temperature between 08 ° and 10 °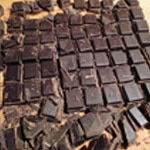 Break the dark chocolate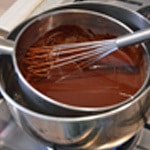 Melt in a bain-marie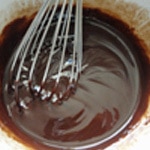 Melt in a bain-marie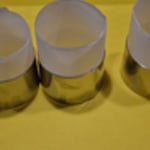 Pour but let cool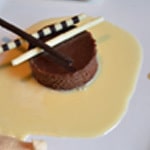 Zoom