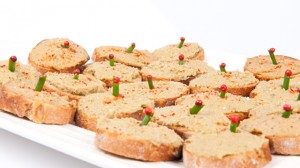 Recipe: Green olive tapenade
Green olive tapenade recipe, this is the last tapenade of the year, you can play with colors during an aperitif dinner. When I present a preparation with olives, I never spread in advance, I leave it to everyone to cover their toast. Green olive tapenade can accompany fish or even vegetables.
Recipe ingredients
Green olive tapenade recipe:
500 g green olives without pits
25 g anchovies in oil
60 g capers
5 cl of olive oil
Instructions
Roughly chop the green olives with a knife.
Roughly chop the capers with a knife.
Roughly cut the anchovies with a knife.
Mix everything jerkily, so that the dough goes down to the bottom of the mixer.
Season with pepper and gradually add the oil while mixing until desired.
Reserve in the refrigerator.
Preparation time: 30 minutes
Cooking time: 0 minutes
Number of people: 8
4 star rating: 1 review
What wine to drink with: Tapenade Green olives
My favorite wine for this Cote de Provence rosé recipe Grape variety: Grenache noir, Syrah, Cinsault
Temperature between 08 ° and 10 °
Thanks to Thibaut and Janos for the wonderful photos, memory of a long weekend at Easter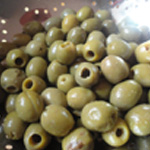 Pitted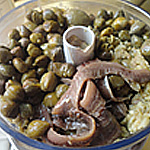 Mix capers and hanchovies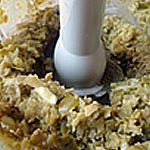 Add a little oil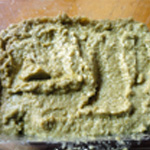 Smooth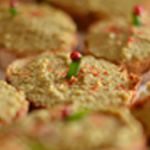 Zoom