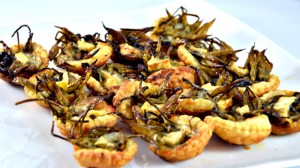 Recipe: Wild garlic bud puffs
Wild Garlic Bud Puff Recipe, I still had plenty of buds left over from last year stored in olive oil and in the fridge, I took advantage and frankly it was great. Already the guests are looking for what it is, most of the time they don't know. The first time, I was just too quick, the oil was frozen, my fridge was too cold, it added more fat, but the second time I drained them a little and it was really better. Nature is generous, we must take advantage of it.
Recipe ingredients
Wild garlic tartlet recipe for 20 pieces:
½ stick of puff pastry
200 g wild garlic bud
40 g of Camembert
Instructions
Place wild garlic flowers in a colander 1 hour before using.
Take the puff pastry out ½ hour before rolling it out.
Cut the Camembert into small cubes.
Roll out the puff pastry.
Cut out using a cookie cutter barely larger than the impressions.
Place a circle of puff pastry in each cavity.
Pierce the bottom of the mini tarts with a fork.
Pour a generous spoonful of wild garlic buds into each impression.
Place a cube of cheese on the buds.
Place in a hot oven at 180 ° for about 15 minutes.
Let cool before serving, be careful when removing them, they are too hot.
Preparation time 10 minutes
Cooking time: 15 minutes
Number of rooms: 20
4 star rating: 1 review
What wine to drink with: wild garlic bud puffs
My favorite wine for this recipe: Champlite Haute Saône Chardonnay Grape Chardonnay
Temperature between 08 ° and 10 °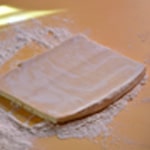 Take out the dough before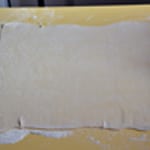 Roll out the dough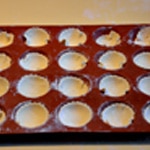 Pose in the footprints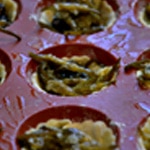 Deposit in the imprint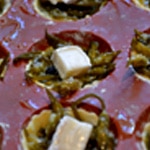 Camenbert cube