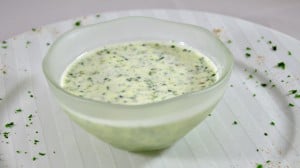 Recipe: Gribiche sauce
Gribiche sauce recipe, I like this sauce, it often accompanies my calf's head, a steak tartare or a pig's trotters, I have eaten it cold or lukewarm. I play more or less with the tarragon depending on the product that accompanies it to accommodate my gribiche sauce. The gribiche sauce will often be present with summer barbecues, nothing like it to accompany grills.
Recipe ingredients
Gribiche sauce recipe for 6 people:
2 eggs
1 egg yolk
1 teaspoon of mustard
15 g capers
3 pickles
25 cl olive oil.
1 tablespoon of vinegar
1 tablespoon chopped chives
1 teaspoon of chopped tarragon
1 tablespoon of chopped parsley 8 cl water
Instructions
Cook the eggs for 10 minutes, then cool them.
Scale the cooked eggs.
Add the egg yolk and mustard to a bowl.
Salt and pepper.
Emulsify with the oil like mayonnaise.
Add a little vinegar.
Add the slightly lukewarm water.
Mix the pickles with the capers and the 2 eggs.
Mix all ingredients.
Reserve in the fridge for half an hour.
Preparation time: 20 minutes
Cooking time: 0 minutes
Number of people: 6
4 star rating: 1 review
What wine to drink with: Gribiche sauce
My favorite wine for this recipe, everything will depend on what will accompany this sauce
Thanks to Kiki for this sauce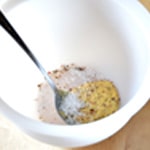 Mustard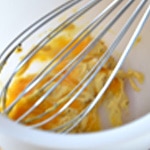 Gribiche sauce
Whip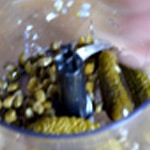 Pickles and capers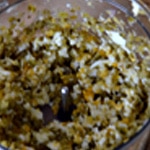 Mixer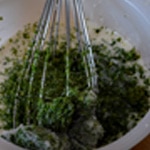 Add the parsley and Tarragon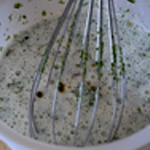 To beat