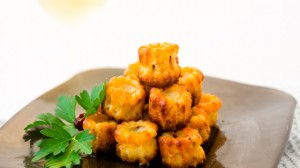 Recipe: Mini cannelés with chorizo
Cannelés with chorizo for a dinner aperitif, paired with Comté, these cannelés did not resist the onslaught of my friends. Cannelé chorizo Comté here they were cooked in mini cannelé molds, it is ideal for dinner aperitifs, be careful to eat them cold, they will be more crispy. Fill half of the cannelé molds, be careful, it swells, they are very generous during cooking.
Recipe ingredients
Mini cannelés with chorizo recipe for 36 pieces:
100 gr of chorizo
65 gr of Comté
25 cl of milk
50 gr of flour
30 gr of butter
1 egg
1 egg yolk
Instructions
Pour the milk into a saucepan, salt and pepper then add the butter and bring to the boil.
In a bowl, beat the egg and egg yolk.
Add the flour to the eggs and mix.
Pour the milk in several times and mix.
Mix everything.
Add the raw chorizo cut into small pieces.
Grate the Comté then incorporate it into the preparation
Pour the dough into the cannelé molds and put in a hot oven at 200 ° for 30 minutes.
The mini cannelés with chorizo and Comté, for a dinner aperitif with the arrival of the sun. Cannelés that have a lot of character and can be eaten by themselves.
Preparation time: 10 minutes
Cooking time: 30 minutes
Number of people: 36 mini canelés
4 star rating: 1 review
What wine to drink with mini cannelés with chorizo:
My favorite wine for this Bandol Rosé recipe Grape variety: Grenache noir, Cinsault, Mourvèdre
Temperature between 8 ° and 10 °
Thanks to Thibaut for the photo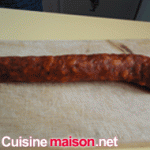 Remove the skin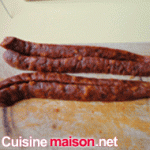 Slice in half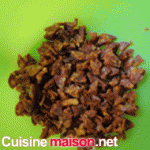 Cut into pieces
Eggs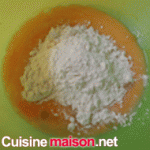 Add flour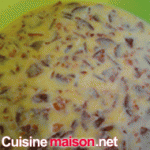 To mix together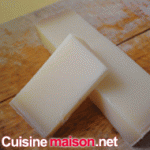 The count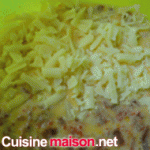 To mix together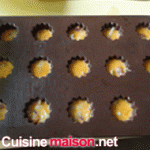 Ready to cook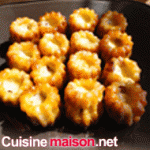 Cooked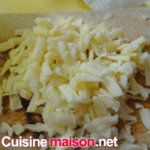 Rapper the county