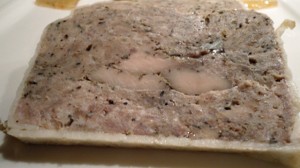 Recipe: Guinea fowl terrine
Recipe Guinea fowl terrine, marinated in cognac and white wine, it will please you with its scent. Pheasant terrine same recipe, just change the guinea fowl for the pheasant. Easy guinea fowl recipe here I made it in a terrine with cognac and white wine. Guinea fowl terrine for the end of year celebrations.
Recipe ingredients
Recipe Guinea fowl terrine for 8 people
1 Guinea fowl 400 g meat
200 g pork throat
200 g boneless pork loin
6 tablespoons of cognac
6 tablespoons of white wine
1 tablespoon of dried oregano
20 g of salt per kilo
3 g of pepper per kilo
Instructions
Bone the guinea fowl by lifting the fillets, cut the meat into cubes.
Cut the pork throat into small squares.
Cut the pork loin into small squares.
Mix the meats.
Weigh the salt and pepper then add to the meat.
Add the powdered oregano.
Pour the white wine and cognac over the meat.
Mix the preparation well with a wooden spoon.
Cover with cling film and let stand 24 or 48 hours in the refrigerator.
Cut the bard to the dimensions of the bottom of the terrine.
Cut the bard to the height of the terrine and cover the terrine.
Slice the guinea fowl fillets lengthwise.
Fill with half the stuffing, then add the guinea fowl fillets cut lengthwise.
Finish filling the terrine with the rest of the stuffing.
Add the two sprigs of rosemary.
Place in a hot oven at 150 ° for 60 minutes.
Let cool.
Leave your terrine closed in the bottom of your refrigerator for a week before consuming it.
Preparation time: 40 minutes
Cooking time: 1 hour minutes
Number of people: 6
4 star rating: 1 review
What wine to drink with: Guinea fowl terrine
My favorite wine for this recipe: Gewurztraminer Grape Gewurztraminer
Temperature between 08 ° and 12 °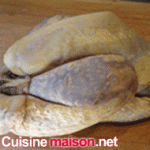 Guinea fowl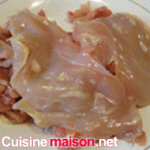 Bone the guinea fowl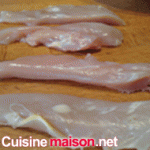 Cut the fillets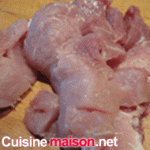 Cut the spine
Cut throat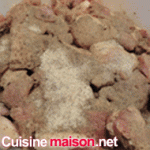 Spice up and marinate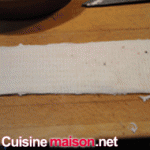 Cut the bard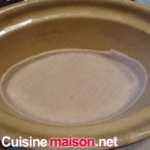 Place the bard at the bottom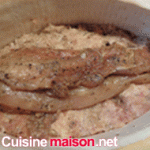 Stuffing then fillet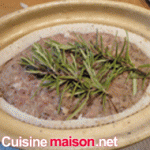 Rosemary for flavoring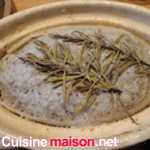 Cooked terrine