Recipe: Gurnard soup
Gurnard soup recipe, a hymn to the sea with this deliciously scented soup. Accompanied by a gurnard, this soup is a complete meal, in addition to a very light recipe, the girls will love it. A fairly easy soup to make ready in an hour, but frankly what originality, the guests loved when the plates arrived at the table.
Recipe ingredients
Gurnard soup recipe for 4 people:
800 r of logs 4 pieces
3 potatoes
100 cl of water
1 teaspoon of coarse salt
2 stalks of celery
1 fennel
100 gr of green beans
1 leek
1 turnip
1 yellow turnip
3 tomatoes
1 onion
1 clove
1 tablespoon of paprika
2 tablespoons of tomato paste
Instructions
Peel and cut the potatoes, then slice into rounds of the same size.
Put 1.5 l of water in the pot.
Add the potatoes.
Peel and cut the turnips in half then into rings, then add to the soup
Rinse and slice the celery stalks and fennel, then add to the soup.
Rinse then hull the beans, then add to the soup.
Remove the first leaves from the leek and slice regularly, then add to the soup.
Add a tablespoon of peppercorns.
Add a tablespoon of tomato paste.
Sprinkle the paprika.
Peel an onion, then prick it with the clove, then add to the soup
Let cook gently for 45 minutes.
Add the gurnards to the hot soup.
Lower the heat, the broth should just simmer and cook the gurnards for 10 minutes.
While the fish cooks, remove the skins from the tomatoes and put them back in the broth.
Heat large soup plates.
Place the vegetables on the plate, then one tomato per plate.
Place a gurnard next to the tomato.
Finally pour in the juice, then serve immediately
Preparation time: 30 minutes
Cooking time: 45 minutes
Number of people: 6
4 star rating: 1 review
What wine to drink with: Gurnard soup
My favorite wine for this recipe: Bandol blanc Cépage Sauvignon blanc, Clairette blanche, Ugni blanc
Temperature between 06 ° and 08 °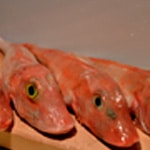 Parry the gurnards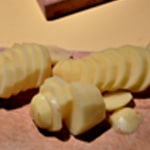 Peel and cut the potatoes.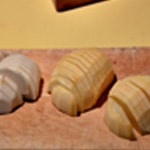 Peel and cut the turnips
Cut the celery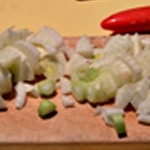 Cut the fennel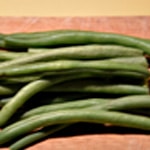 Stem the beans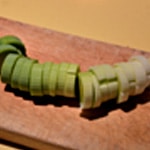 Wash and cut the leek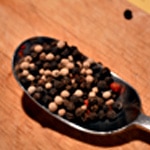 Peppercorns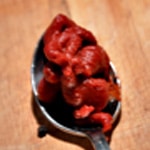 Tomato concentrate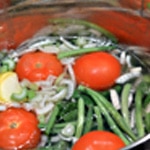 Whole tomato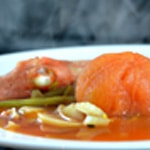 Zoom<img src="/wp-content/uploads/2021/09/6070691846360997235.jpg" class="aligncenter"