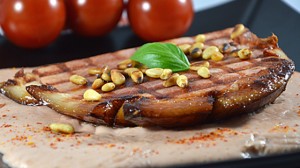 Recipe: Ham with Port
Port ham recipe, I've been wanting to test this recipe for a while now, it is still reserved for Port lovers. An easy recipe to make, it is quite quick and does not require a great deal of cooking experience. I took ham from my friend, it is not expensive and in addition of high quality, she will recognize herself.
Recipe ingredients
Port ham recipe for 4 people:
2 nice slices of ham
25g butter
25 g flour
25 cl of whole or ½ skimmed milk
1 pinch of nutmeg
10 cl of Port
Salt and pepper
Instructions
Heat the port and simmer for 3 minutes.
Heat the butter in a saucepan and let it melt gently.
Add the flour and stir constantly with a wooden spoon.
Let the preparation lightly brown.
Gradually pour in the cold milk to amalgamate the products.
Stir and cook your béchamel for a few minutes.
Salt and pepper.
Stop cooking as soon as you have obtained the desired creaminess.
Grate the nutmeg and pour in the port.
Leather the ham slices on a cast iron grill and mark the ham.
Turn the slice over to crisscross the slices.
Cover a plate and place a slice of grilled ham on the sauce.
Preparation time: 35 minutes
Cooking time: 5 to 7 minutes
Number of people: 4
4 star rating: 1 review
What wine to drink with: Ham in Port
My favorite wine for this recipe: Cahors Cépage Merlot, Tannat and Côt noir
Temperature between 14 ° and 16 °
Thank you to my friend Béatrice for her excellent ham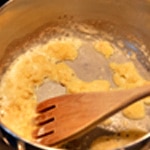 Make a bechamel sauce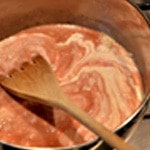 Add Port and cream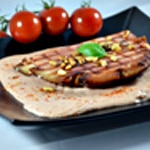 Grill the ham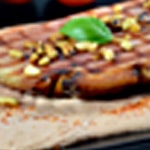 Zoom