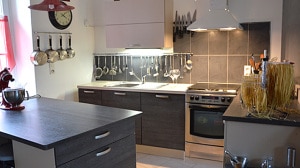 Another year has passed, a year of rejoicing and happiness, a year of cooking and discovery where I don't have enough time to continue to explore the knowledge of gluttony.
I am on vacation until next year and the site will be dormant. You can if you wish to leave me messages and I will be sure to answer you.
Happy Christmas and happy New Year holidays.
We have just finished my new kitchen, I am proud and look forward to using it for your viewing pleasure.
Sincerely Pascal