Recipe: Hot oysters with cider recipe
Recipe hot oysters in cider, oysters in the oven for a soft cooking and gratin your starter. This oyster recipe with cider and barely sweetened by the cider, here is a hot oyster recipe that will appeal to children. A cider recipe to change the taste of the sauce a bit, I loved these oysters. You are going to tell me another hot oyster recipe, but it's a starter that I love. Hot oysters a starter all year round.
Recipe ingredients
Recipe for hot oysters in cider for 4 people:
24 oysters
100 g of Comté
30 cl of raw cider
15 cl of oyster water
2 shallots
10g butter
2 egg yolks
2 tablespoons of liquid cream
3 sprigs of parsley
1 sprig of rosemary
Salt and pepper
Instructions
Rinse the oysters to remove all impurities.
Open the oysters, collecting all the water from the mollusks, store them flat, so that the second water can be collected. Finely slice your shallots and brown them in a saucepan with the butter, they should become transparent. Add the herbs.
Filter the water from the oysters with a Chinese and put the water in the saucepan.
Add the cider and reduce by 3/4, salt and pepper.
Once the juice has reduced, poach the oysters for 1 minute, then store them in their shells.
Take a small ball of aluminum foil to make a base so that the shell is stable.
Add the egg yolks to this reduction, whipped to mix well, and cover your shellfish with this preparation. Cut the Comté slices with a peeler, place them on the oyster and finish with a rosemary leaf.
Place everything in a hot oven 200 ° for 10 minutes and brown on the grill if necessary.
Preparation time: 35 minutes
Cooking time: 15 minutes
Number of people: 4
4 star rating: 1 review
What wine to drink with; Cider oysters recipe
My favorite wine for this recipe Sancerre (Dry white) Grape varieties: (Pinot noir, Sauvignon blanc)
Temperature between 13 ° and 14 °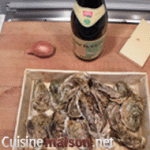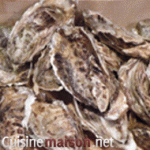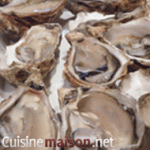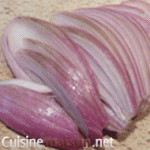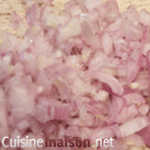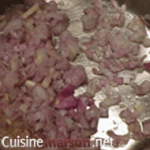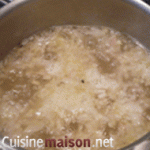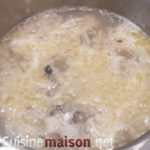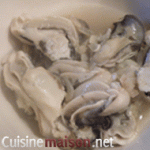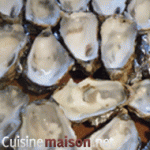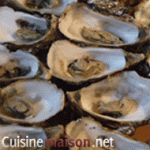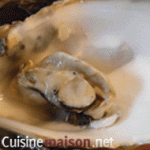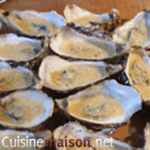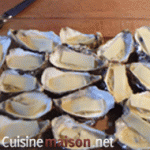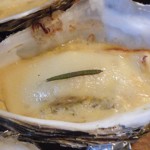 More recipes:
Hot oysters with Champagne

Hot oysters with sabayon

hot oysters in red wine

Hot oysters in Monbazillac
cider
sour cream
Hot oysters Pascal
Hide reactions

I adored9 reading your interview and I really reruotve9 e0 reading you… In addition, I am constantly looking for an original strawberry-based recipe, you pique my curiosity9 with your title and your photo!

SUPER GOOD
Your reactions / questions / tips: Cancel reply
Remark
Name *
Email *
Website
</p