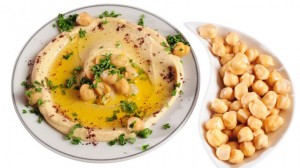 Recipe: Hummus
Hummus recipe to start a meal with friends, with this recipe, I suggest a little excursion to Lebanon. Your friends will love to spread their toasted buns, each one will load more or less on their toast. To make this hummus you will first have to make a Tahini, then mix it with your chickpea puree. If you are from Lebanon and my recipe is not close enough to the country's recipe, do not hesitate to contact me through the site. I will start making hummus again for my next dinner, we liked it so much.
Recipe ingredients
Hummus recipe for 10 people:
300 g of canned chickpeas.
½ lemon
1 teaspoon of cumin
2 cloves garlic
100 g of Tahini click for the recipe
1 teaspoon of salt
1 or more tablespoons of olive oil to put as desired.
A few mint leaves
Instructions
Drain the chickpeas.
Mix the chickpeas with a drizzle of olive oil.
Add the Tahini.
Mix again.
Add the garlic and lemon, then mix again.
Add olive oil if needed, your hummus should stay very relaxed and not dry.
Preparation time: 35 minutes
Cooking time: 0 minutes
Number of people: 12
4 star rating: 1reviews
What wine to drink with: Hummus
My favorite wine for this recipe: Bandol rouge Cépage Cinsault; Mourvèdre; Grenache noir
Temperature between 15 ° and 17 °
Thanks to Thibaut and Janos for the wonderful photos, memory of a long weekend at Easter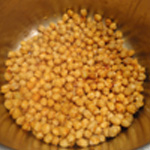 Drain the chickpeas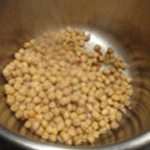 Rinse the chickpeas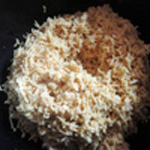 Mix the chickpeas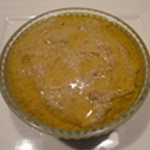 Incorporate the oil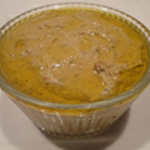 Zoom