Recipe: Galette des rois with frangipane
Galette des rois recipe with frangipane, here is a tradition that continues after the New Year. With us the youngest goes under the table and designates the shares to be distributed. Galette des rois with frangipane impossible to wait for next year, the pressures at home and the birthday of my daughter from the top of her thirteen, who chose a galette des rois with frangipane for her birthday, we were 18 people, you will find below the details of this galette des rois with frangipane. 2012 recipe
Recipe ingredients
Galette des rois recipe with frangipane: For 18 people
2 rectangles of puff pastry 30 cm by 40 cm
4 Eggs (weigh the eggs without the shell, in order to define the weight of the other ingredients)
215 g ground almonds (egg weight)
215 g icing sugar (egg weight)
215 g butter (egg weight)
1 egg for gluing and shine
For the pastry cream
4 eggs
100 g of caster sugar
60 g flour
½ l of whole milk
Instructions
Blanch the eggs with the sugar for the pastry cream.
Add the flour while sifting.
Heat whole milk.
Add the milk while whisking the preparation.
Return to temperature for 3 to 4 minutes to thicken your pastry cream.
let cool in the refrigerator.
Divide the dough into two rolls, or easier, order them from your pastry chef.
Roll them out into 2 rectangles 3 to 4 mm thick.
Separate the white from the yolk for an egg.
Pass a brush with the egg white on the edges of the bottom layer, the width of the brush.
Break the two eggs into a bowl.
Add the icing sugar, mix vigorously with a whisk.
Add the almond powder, mix vigorously with a whisk.
Add the tempered butter, mix vigorously with a whisk.
Add the cooled pastry cream.
Place the device in the center of your pancake, without touching the edge of the egg pastry.
Place the bean close to the outside.
Place the upper pastry roll on the marzipan without pressing the edges.
Chick with the back of the knife tip to weld the puff pastry.
Mix the egg yolk with a teaspoon of water.
Brush the egg yolk over the pancake, without putting any on the chiquet.
Bake in a hot oven at 180 ° for 45 minutes.
Enjoy lukewarm.
Preparation time: 30 minutes
Cooking time: 4 5 minutes
Number of people: 18
4 star rating: 1 review
What wine to drink with: Galette des rois with frangipane
My favorite wine for this recipe Brut Champagne (White) Grape varieties: Chardonnay, Pinot meunier, Pinot noir)
Temperature between 7 ° and 8 °
Thanks to the Springaux bakery in Pusey and particularly to Christophe, for his wonderful puff pastry.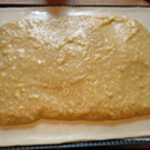 Pour the device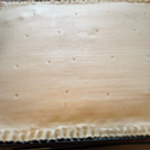 Chick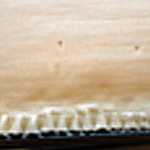 Zoom
Pass the yellow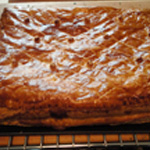 Cooked pancake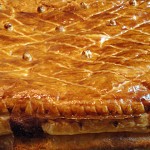 </p