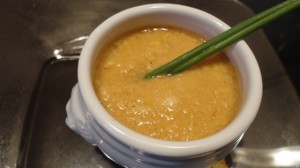 Recipe: Langoustine bisque
Langoustines. Langoustine bisque recipe, I used frozen langoustines for this recipe, no way to find fresh ones. I did not find any discomfort with the frozen langoustines, they left a flavor worthy of fresh langoustines. Much simpler than a fish soup with a taste so much more wonderful this langoustine bisque will go very well to start a big meal. Lobster bisque for holiday meals, here is my appetizer.
Recipe ingredients
Lobster bisque recipe for 4 people:
300 g of langoustines
200 g of prawns
1 bottle of Puligny-Montrachet
3 carrots
2 onions
2 cloves garlic
2 doses of saffron
80 g butter
1 egg yolk
20 cl of liquid cream
Thyme
Laurel
Espelette pepper
Instructions
Peel the carrots and onions.
Cut them into small cubes.
Remove the carcasses from the langoustines and set aside.
Melt 40 g of butter in a Dutch oven.
Brown the vegetables cut into cubes.
Add the scampi heads, thyme and bay leaf.
Pour in the white, as soon as the langoustine heads have taken on color.
Add the doses of saffron, bring to the boil.
Simmer for 30 minutes, then turn off the heat.
Crush the langoustine heads with a rolling pin like a mortar.
Filter with a Chinese.
Mix the filtered preparation.
Raise the temperature slowly.
Add the cream to your liking.
Pour in the egg yolks as soon as the soup begins to simmer.
Salt and pepper.
Sprinkle with Espelette pepper before serving.
Preparation time: 20 minutes
Cooking time: 30 minutes
Number of people: 4
4 star rating: 1 review
What wine to drink with: Langoustine bisque
My favorite wine for this recipe: Puligny-Montrachet blanc Cépage Chardonnay
Temperature between 12 ° and 14 °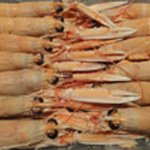 Langoustines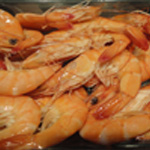 Shrimp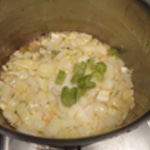 Sweat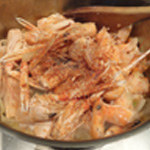 Cook the heads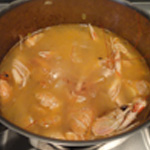 Wet with wine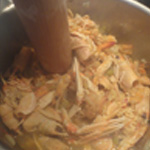 To crush