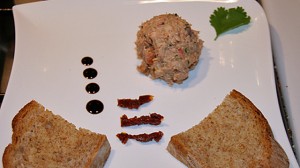 Recipe: Langoustine rillettes
Lobster recipe but also salmon rillette and finally fish rillettes. Complete fish rillettes for a starter of seafood, I like to cook these reductions of shells and scampi heads, which cook slowly with white wine.
Recipe ingredients
Lobster rillettes recipe for 4 people
300 g of langoustines
250 Gde red mullet
120 g of salmon
2 large prawns
3 tablespoons of olive oil
1 bird's eye chili
1 large onion
50 cl of white wine
3 sprigs of coriander
3 sprigs of flat-leaf parsley
1 tablespoon of mascarpone
1 carrot
1 potato
1 tip of a powdered clove knife
2 paprika knife tips
1 curry knife tip
Instructions
Remove the scampi and crvettes, reserving the heads and shells.
Peel the onion, cut it into small squares.
In a very hot pan, brown the onion with a little olive oil.
Once translucent put the heads and shells of scampi and shrimp.
Cook for ten minutes, then add the wine, cook for another 10 minutes.
Transfer everything to a saucepan.
Add the cloves, paprika and curry, the cilantro sprigs and parsley.
Crush the bird's eye pepper and add it to the preparation.
Peel and cut the potato and carrot into strips, place them in the saucepan.
Add the salmon, season with salt and pepper. Close the top of the pan with film and cook for 25 minutes. Remove your salmon when the time is up.
Reduce your preparation so that there is only one glass, pass the juice through a Chinese.
Sear in the hot pan with 2 tablespoons of olive oil, the langoustines for a few minutes.
Add the red mullet fillets.
Pour the contents of the pan into a salad bowl, add the salmon cut into very small pieces.
The potato and carrot, roughly mash with a fork.
Chop the parsley and coriander with a knife and add them to your preparation.
Add the concentrated juice, mix …
Taste your cold rillettes to adjust the seasoning.
Preparation time: 10 minutes
Cooking time: 25 minute (s)
Number of people: 4
4 star rating: 1 review
What wine to drink with: Langoustine rillettes
My favorite wine for this recipe Rully (White) Grape varieties: Aligoté, Chardonnay, Pinot noir
Temperature between 11 ° and 13 °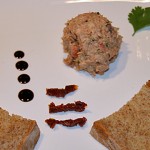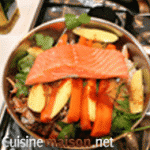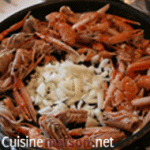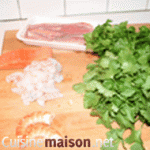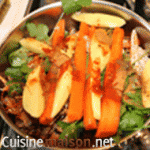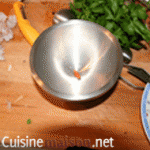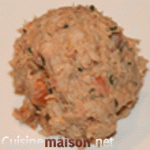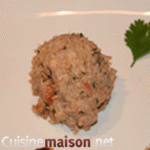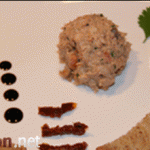 </p