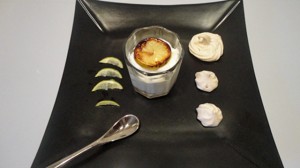 Recipe: Lemon verrine
Lemon verrine recipe, I chose lime for this recipe. Lemon cream verrine to end a meal that is a little too generous, light it will pass to finish a meal in all beauty. Lime recipe, I love working with lime, it always gives a very fine taste to all your dishes.
Recipe ingredients
Recipe Lemon verrine for 12 people:
Lemon mousse
10 limes or 240 g
1 l fluid cream
3 tablespoon of icing sugar
2 g of agar agar
60 g caster sugar
6 spoon cakes
Syrup 10 cl water
1 lime
20g sugar
Instructions
Wash the lemons in clean water.
Cut 1 lime in half.
Heat 10 cl of water with 20 of the sugar and the lemon.
Bring to a boil, then simmer for 5 minutes.
Let cool.
Squeeze the rest of the lemons.
Add the 60 g of sugar.
Let it boil, then add the agar agar, whisk and let cool.
Whip the fluid cream into whipped cream.
Add at the end 3 tablespoons of icing sugar.
Add the cooled lemon juice, mix gently with a wooden spoon.
Dip the ladyfingers cut in half in the lemon water.
Place each half boudoir in the verrine.
Fill a pocket with the sweet whipped cream.
Pour into each verrine.
Refrigerate for 1 to 2 hours.
Preparation time: 40 minutes
Cooking time: 0 minutes
Number of people: 20
4 star rating: 1 review
What wine to drink with: Lime verrine
My favorite wine for this Riesling recipe: Riesling grape
Temperature between 08 ° and 10 °
Wash the limes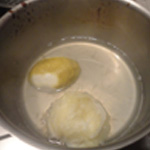 The sirup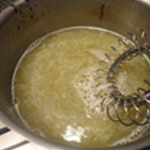 Heat the juice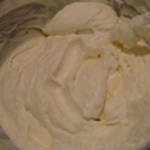 Make the whipped cream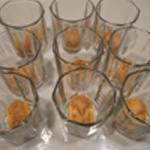 Soaked cookie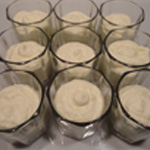 Poach the mousse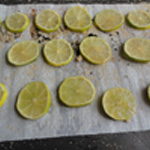 Brown the lemon