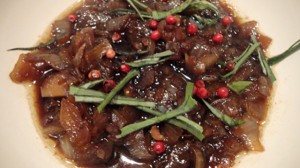 Sweet and sour sauce, a sweet and savory recipe just spicy enough not to go unnoticed, you will devour it. It can accompany meat or fish, shrimps in sweet and sour sauce, chicken in sweet and sour sauce, but also Chinese pasta. I also used it with a pierrade, but friends loved it. I will start again with this sauce, I liked it so much.
Recipe ingredients
Sweet and sour sauce recipe for 4 people:
2 tablespoons of sesame oil.
1 tablespoon olive
2 onions
2 tablespoons of soybeans
2 tablespoons of balsamic vinegar
1 tablespoon of sherry vinegar
1 large knife tip of ginger
1 drop of Tabasco or more
1 tablespoon of brown sugar
20 cl of water
Salt and pepper
Instructions
Peel the onions, then cut them finely.
Heat the wok.
Add olive and sesame oil.
Let the onions brown a little.
Add a tablespoon of brown sugar.
Pour in the soy sauce, let reduce a little.
Add the balsamic vinegar and the sherry vinegar, let reduce further.
Cover with a glass of water and let evaporate.
Add the powdered ginger.
Add the Tabasco.
Preparation time: 20 minutes
Cooking time: 0 minutes
Number of people: 4
4 star rating: 1 review
What wine to drink with: Sweet and sour sauce
My favorite wine for this recipe: Condireu Cépage Viognier
Temperature between 076 and 08 °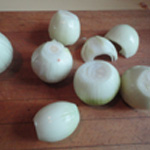 Peel the onions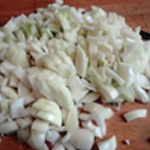 Finely chop the onions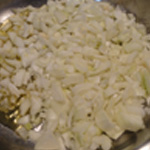 Sear the onions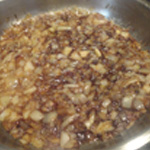 Add the balsamic vinegar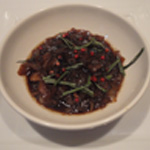 Zoom