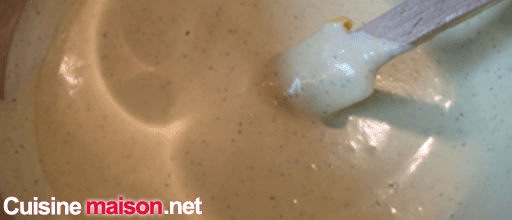 Light dill sauce recipe
Instructions
Dill sauce a sauce to accompany fish dishes in summer, it will be perfect for fish mousseline. Recipe for light dill sauce to accompany a fish terrine, not perfect for its sweetness. Even lighter dill sauce recipe using light diet cream. You will love this light dill sauce, divinely fragrant and so light.
Light dill sauce recipes for 8 people
Ingredients
3 egg yolks
20 cl of rapeseed oil
40 cl of fluid cream
2 tablespoons of mustard
2 tablespoons of chopped dill
5 cl of cider vinegar
Salt and pepper
Instructions
Rinse the dill then dry it with food paper.
Chop the dill with a knife to develop the dill as much as possible
Take out the eggs, rapeseed oil and mustard half an hour before making your mayonnaise.
Start by putting the mustard in a fairly narrow bowl, salt and pepper
Beat the eggs and mustard, very gently incorporating a regular drizzle of oil, the mayonnaise should set quickly.
Add the vinegar as soon as your mayonnaise is ready.
Gently fold in the chopped dill, then set aside in the refrigerator.
Beat your crème fraîche by salting it lightly.
Gently stir in the whipped cream and mayonnaise.
Preparation time: 15 minutes
Cooking time: 0 minutes
Number of people: 4
4 star rating: 1 review
What wine to drink with light dill sauce
My favorite wine for this recipe, the wine will depend on the fish used for the terrine, but surely a rather dry white.
Thanks to Catherine from Château de Roche for this recipe.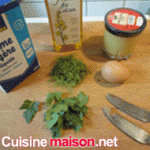 Ingredients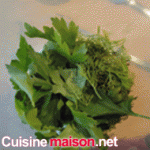 Dill and flat parsley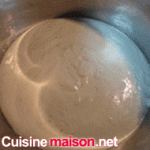 Whip the cream into whipped cream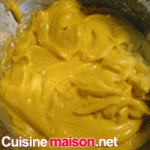 Assemble the mayonnaise
Mix mayonnaise and whipped cream