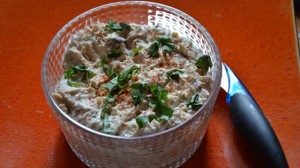 Recipe: Mackerel rillettes in white wine
Mackerel rillettes recipe, I used canned mackerel in white wine rillettes for these rillettes. I didn't have much time and had read an article about these recipes. Frankly I was not disappointed, I advise you to test. The mascarpone brings its smoothness to this dish, which is worthy of great moments. Of course I do not draw your attention to the cost of this dish, but frankly it is ridiculous next to the result. Mackerel rillettes lend themselves in a few minutes for a result worthy of the best recipes.
Recipe ingredients
Recipe Mackerel rillettes in white wine for 6 people:
2 boxes of mackerel in white wine
2 tablespoons of mascarpone
½ lemon
1 pinch Espelette pepper
3 basil leaves.
Instructions
Drain the mackerel, keeping the juice.
Mash the fish with a fork.
Add the mascarpone and mash again with the fork.
Taste and pour a little juice while sifting it.
Squeeze the lemon on a Chinese.
Add a little Espelette pepper.
Finely chop the basil leaves.
Sprinkle the basil over the rillettes.
Preparation time: 10 minutes
Cooking time: 0 minute (s)
Number of people: 4
4 star rating: 1 review
What wine to drink with: Mackerel rillettes in white wine
My favorite wine for this recipe: Côte de Blaye white Cépage Sémillon; Muscadelle; Sauvignon Blanc
Temperature between 08 ° and 10 °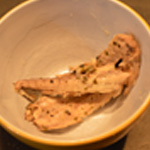 Drain the mackerel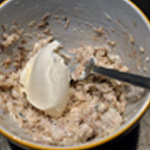 Add the mascarpone