Pumpkin lasagna
Instructions
recipe for lasagna with pumpkin, lasagna with meat or vegetables, I am always looking for new kinds of lasagna, this time I have innovated. I love it when lasagna is gently baked in the oven. I didn't make my dough for the lasagna, I was running out of time. For vegetarian lasagna, just replace the pancetta with white leeks. Homemade pumpkin lasagna recipe that stands up very well to freezing. The Beaufort in this lasagna recipe brings a little character to this lasagna recipe.
Ingredients
Recipe for 10 people:
1.5 kg of pumpkin
500 gr of pancetta
500 gr of Beaufort
25 cl of liquid cream
2 tablespoons of olive oil
12 sheets of lasagna dries up, if you don't.
10 gr of butter
Salt and pepper
Instructions
Seed, peel and cut the pumpkin into small cubes.
Heat the pan with the olive oil.
Stir the pumpkin flesh without letting it burn
Add a little water during cooking, wait until the pumpkin is tender
Crush it in a potato masher.
Add the sour cream.
Season with salt and pepper and mix well.
Sear the pancetta in the pan without letting it toast too much, reserving 4 slices for the decoration.
Grate the Beaufort.
Butter a meal that's going in the oven.
Add the pumpkin stuffing, scatter a few slices of pancetta then a little Beaufort.
Repeat the assembly until all the ingredients are used up.
Finish with a layer of Beaufort and arrange 4 slices of pancetta on the grated cheese.
Place in a hot oven at 180 ° for 45 minutes.
Preparation time: 30 minutes
Cooking time: 45 minutes
Number of people: 10
4 star rating: 1 review
What wine to drink with: Pumpkin lasagna
My favorite wine for this Cote de Provence rosé recipe Grape variety: Syrah, Cabernet sauvignon, Grenache noir
Temperature between 15 ° and 16 °
Peel the pumpkin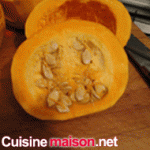 Cut it in half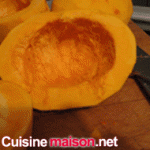 Remove the middle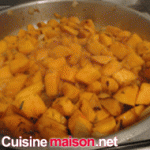 Cook it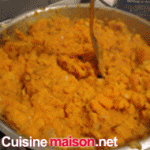 Overwrite the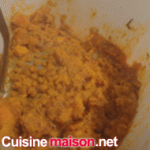 Add the cream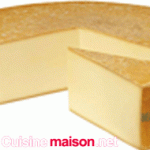 Rapping Beaufort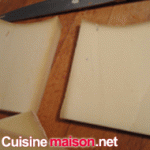 Beaufort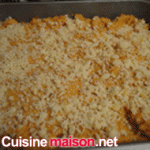 Each layer of cheese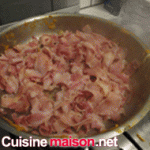 Grill the pancetta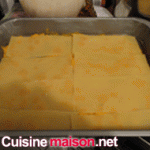 Place the plates on each floor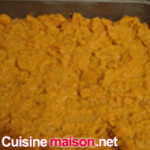 Pumpkin layer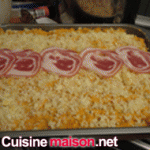 Ready to cook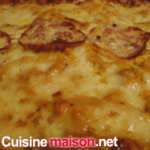 Cooked