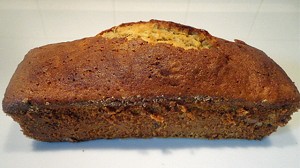 Recipe: Mango cake
Recipe for mango cake or mango cake, nothing better to end a meal, this mango cake will go very well with coffee. Quick and simple cake with this mango cake, impossible to miss it, just a baking to watch and the whole family will be happy. Mango cake, it was so ripe that it melted in this cake.
Recipe ingredients
Mango cake recipe for 6 people:
260 g butter
200 g caster sugar
250g of flour
200 g of lack
½ sachet of baking powder
6 eggs
Instructions
Mix in a terrine 250 g of softened butter (take it out of the fridge approximately 1 hour before) with the 200 g of sugar to obtain a homogeneous cream
Add the flour, baking powder and eggs one by one (egg at room temperature preferably)
After obtaining a soft paste, add the mango cut into small cubes to finish.
Butter and flour your cake tin and pour the dough into it.
Put in the oven at 180 degrees (thermostat 6) for 45 minutes.
The cake is cooked when the blade of a planted knife comes out dry
Unmould and let cool.
Preparation time: 10 minutes
Cooking time: 45 minutes
Number of people: 6
4 star rating: 1 review
What wine to drink with: Lack of cake
My favorite wine for this recipe: Patrimonio Blanc (Corsica) Grape Vermentino
Temperature between 08 ° and 10 °
Thanks to Raph, who passed on his passion for cakes to me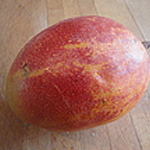 The mango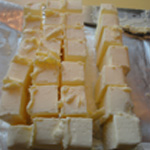 Soft butter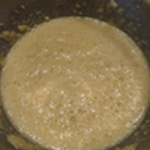 To mix together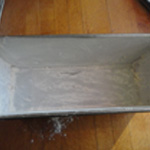 Buttered the mold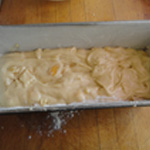 Half fill