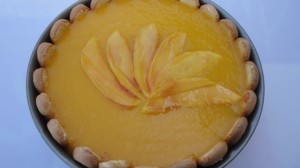 Recipe: mango charlotte
Mango charlotte recipe Here is a mango charlotte recipe, its taste, its color makes it the queen of charlotte, I preferred it to all the others. I took great pleasure in working with the mangoes, they were ripe and gave off an odor throughout the house. It has been a long time since I planned to make a dessert with mangoes. You will not be able to remain indifferent to this mango charlotte.
Recipe ingredients
Mango Charlotte recipe for 12 people:
The biscuit base with a spoon
3 eggs
25 g icing sugar
60 g powdered sugar
80 gr of flour
Mango mousse
1kg 500 mangoes
100 gr icing sugar to taste to sweeten more or less
1 cl cream
20 gr icing sugar
7 gelatin sheets
The topping
200g mango pulp (or filtered mango coulis)
40g of sugar
2 gelatin sheets
Instructions
Peel the mangoes.
Thinly slice a mango to have about ten petals of the same size.
Mix the rest of the strawberry mango with a soup blender.
Pass the mango coulis through a Chinese.
Reserve 200 g of the mango coulis for the topping.
Sweeten the mango coulis with 200 g of icing sugar, sweeten in stages and taste as you go.
Break the eggs and separate the whites from the yolks.
Whip the egg whites until stiff, salt at the start.
Blanch the egg yolks with the powdered sugar.
Trace the shape of the bottom of the pan to be missed on the baking paper.
Place the homemade cookie in your pocket.
Place in a hot oven at 180 ° for 30 minutes.
Whip 1l of fluid cream into whipped cream with 40g of icing sugar.
Soak 7 gelatin sheets in lukewarm water.
Heat 10 cl of mango coulis, then incorporate the gelatin leaves, leave to cool.
Gently fold in the mango coulis and whipped cream.
Run your mold to miss, place the cooked bottom in the mold.
Arrange the Montbozon biscuits all around the mold.
Pour half of the mango whipped cream preparation into the mold, refrigerate for 15 minutes.
Place the second circle of homemade cookie.
Pour the rest of the mango whipped cream preparation into the mold, let stand overnight in the refrigerator.
Soften your gelatin in cold water for 10 minutes.
Heat your mango coulis with the sugar, when the mixture heats up and boils
Add the squeezed gelatin off the heat and stir to dissolve it.
Let this mixture cool, stirring regularly.
Pour this topping in your circle over the mango mousse, when it is almost cold.
Place a few slices of mango on the mango mirror.
Preparation time: 40 minutes
Cooking time: 0 minutes
Number of people: 12
5 star rating: 1 review
What wine to drink with La charlotte aux mangos:
My favorite wine for this Coteau du Layon recipe: Chenin blanc grape
Temperature between 7 ° and 8 °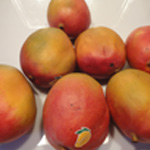 Mangoes
Trace the background
Blanch the yolks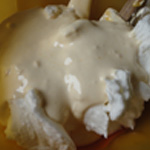 To mix together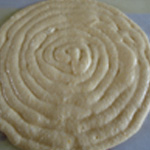 Charlotte background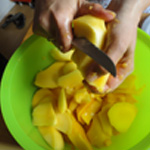 To cut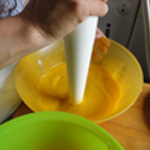 Mixer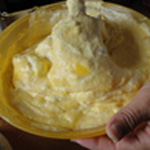 To mix together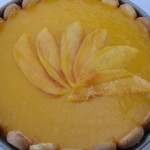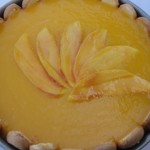 Thank you to Nadine and Jean Christophe for their invitation to their wedding. </p