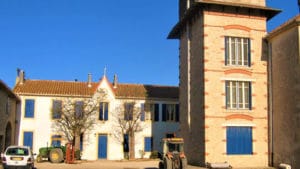 Mattes-Sabran Castle
Languedoc Roussillon has been a region suitable for vines for over 2000 years; it covers a large part of the 4 departments (Aude, Gard, Hérault, Pyrénées Orientales) with more than 228,000 hectares of vines. Impossible not to talk about this heritage of wines, where we find white, rosé, red and of course sweet wines. It was, of course, the Greeks who began to exploit the vines for their gods in mythology, who believed that this nectar made them immortal. But it was the Romans who initiated our Gauls into the cultivation of vines.
Today, I am going to tell you about the domain of Château de Mattes-Sabran, of Mr and Mrs Brouillat Arnould in Portel in the Aube, owner winemaker in Mattes. This domain responded very quickly to my partnership request. Indeed, what could be more natural than associating a wine with a cooking recipe, the two are complementary. This property which extends over 90 hectares in the Occitanie region from the plain near the Berre to the Corbières massif. Since 2007 this castle has not ceased to be rewarded with medals for all of its production; the last award from his peers was in 2014, Gold medal for their 2013 vintage Chevreuse wine, After skilful blends it was aged in new barrels for a year, the selection of the best barrels gave this awarded vintage, bravo and thank you.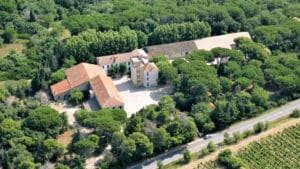 But the work of this castle, it is also many other creations which deserve as much respect, it is sure that other rewards will come to honor the know-how of this owner. But, in this post, I'm going to tell you about the 4 wines that Château Mattes-Sabran has selected for me so that I can associate them with my recipes. I took great pleasure in tasting them with VIPs who were more or less familiar with wine, but all very amateurish. This special moment is organized at home and we are going to associate wines from producers with my culinary creations. This private club is open to all home cooking fans, but sessions are limited to 10 people and 10 wines.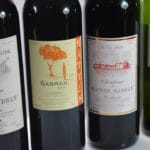 Zoom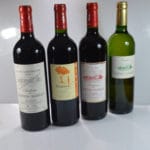 Bottles
Sauvignon
Coming from an old plot planted in 1991, it is drunk around 08 ° and will improve over the years, Mr Brouillat, advises us between 5 to 10 years, of course I will keep a bottle to taste it in 2023.
The Sabran 2015
Grenache brings structure and a nice aromatic complexity to this wine. It will be drunk between 16 and 18 °; its ruby to purple color is brilliant, the nose of this very fruity Sabran will accompany Merveille with a tartar beef verrine with its 14 °. Distinguished by a favorite in 2009 from the Guide Hachette des vins, awarded with the bronze medal in 2013 at the competition of great wines of France in Macon.
The 2013 Chevreuse vintage , wine aged in oak barrels, Corbières appellation
This wine from the 2013 harvest, with the vast majority as Syrah and Grenache, from vines planted in 1988, will drink at 18 °, with its 13.8 ° and its black cherry color, after an initial woodiness that will evolve over time. Distinguished by a favorite in 2004 from the Guide Hachette des vins rewarded with the silver medal in 2007 in the competition of independent winegrowers.
Le Clos Redon 2015 .
The Syrah which dominates this wine with its very dark color, and its notes of cocoa and cooked fruits; very intense, it will be drunk between 16 and 18 °, with its 14 °, and will go perfectly with a roast beef. For the palate, the attack is very long with silky tannins. You can drink it now but it will improve over the years. .
I look forward to it because I still have plenty of different wines to taste in this estate at Château de Mattes Sabran in Portel.
Mattes Sabran Castle
Mr and Mrs Brouillat Arnould
11490 Portel
Mattes-Sabran </p