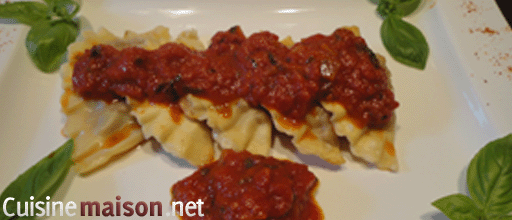 Plate of ravioli
Instructions
Meat ravioli an Italian recipe with the same dough as the lasagna dough. Meat ravioli I used the kitchenaid with the number 5 pasta sheeter. An easy homemade ravioli recipe. The stuffing with beef ravioli and reduced tomatoes. A homemade pasta recipe, we love it and everyone is ready to lend a hand, to make meat ravioli
Meat ravioli recipes for 4 people
Ingredients
400g beef
2 onions
100 gr of button mushroom
2 onions
3 cloves of garlic
2 tablespoons chopped fresh oregano
2 tablespoons chopped flat-leaf parsley
2 tablespoons of olive oil
2 boxes of peeled tomatoes
2 lumps of sugar.
1 teaspoon of sweet paprika
1 tablespoon of olive oil
1 red chilli
Salt and pepper
Instructions
Open the two cans of peeled tomato and pour into a large-bottomed saucepan.
Add the red pepper, salt and pepper, let reduce for an hour, stirring occasionally.
Add two lumps of sugar to the sauce.
Peel and chop the onions and garlic
Clean and cut the Paris mushrooms into small cubes.
In a very hot pan with a spoon of olive oil, brown the onions, then the garlic and finally the chopped herbs.
Add the meat in 1 cm steak, then turn the meat to cook it.
Use a wooden spoon to reduce the few tomatoes that have resisted cooking, mix if necessary.
Distribute the herbs and stir well to combine the herbs with the tomato reduction.
Pour two to three ladles of the reduced tomato sauce into the meat and let simmer a little more.
Stop cooking as soon as there is no trace of liquid in your pan, it should almost stain.
Roll out your ravioli dough, then use a cookie cutter to shape your ravioli.
Garnish the ravioli by letting the dough overflow a little, in order to stick the ravioli.
Cook the ravioli in a large volume of salted water, put the ravioli in the barely simmering water for 8 to 9 minutes.
Arrange the plates with the ravioli, then cover with the reduced tomato sauce.
Preparation time: 60 minutes
Cooking time: 8 to 9 minutes
Number of people: 4
4 star rating: 1 review
What wine to drink with: Meat ravioli
My favorite wine for this Saint Joseph Grape Syrah recipe :.
Temperature between 18 ° and 19 °
Thank you to Rosabel de Vesoul store for its dishes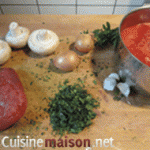 Ingredients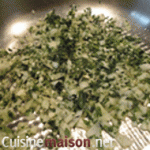 Sear garlic and parsley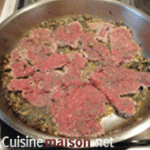 Grill the meat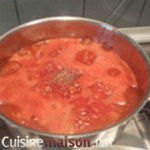 Heat the peeled tomatoes
Reduce the tomatoes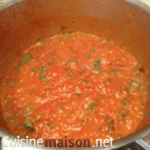 add the aromatic herbs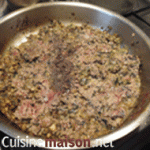 Add the spices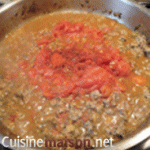 Add the tomato puree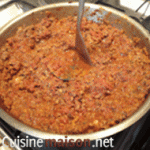 Let reduce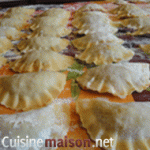 Dry the ravioli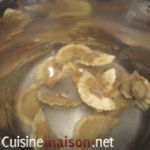 Cook in broth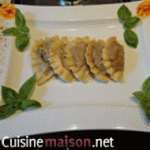 Ravioli on a plate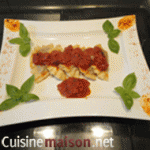 Top with tomato puree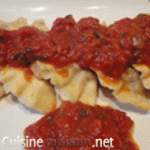 Focus on ravioli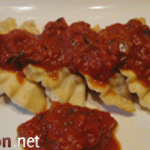 Ravioli platter