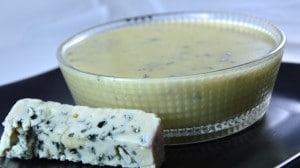 Recipe: Cancoillotte with Roquefort
Recipe for cancoillotte with Roquefort, imagine the sweetness of cancoillotte and the strength of Roquefort, just a good dosage and it's an exceptional discovery. Of course, some will cry scandals, but let them be said and take advantage of this moment of pure happiness. I had of course chosen a quality Roquefort, artisanal the old Berger, frankly ask your cheese maker to find you, you will not regret. A cancoillotte that shakes up traditions a little, but I am won over by this recipe and at Mélanie's wedding I will present some to see the reaction of the Franks from the Comtois. Cancoillotte with Roquefort, just like butter, it melts gently in a still hot cancoillotte.
Recipe ingredients
Butter Cancoillotte recipe for 10 people
250 g matured metton
100 g of Roquefort
100 g of butter, more or less according to each one
35 cl of water
2 g of optional salt
1 g of pepper
Instructions
Soak the metton one or two hours before melting it, or even overnight.
Heat under low heat in a very thick-bottomed saucepan, the metton and water.
Season with pepper, salt and nutmeg in the proportions indicated above.
Your fire should be low, a little patience to prepare your cancoillotte.
Stir constantly with a wooden spoon, the bottom of the pan should not stain.
Once melted, when there are no more lumps, turn off the heat.
I hate small lumps that persist, I pass my cancoillotte Chinese when it is hot.
Cut your butter into small pieces, Incorporate it into your preparation.
Cut the Roquefort into cubes and incorporate it into the cancoillotte.
Pour the cancoillotte into bowls, once cold, place it in the refrigerator.
Preparation time: 20 minutes
Cooking time: 25 minutes
Number of people: 8
4 star rating: 1 review
What wine to drink with: Cancoillotte au Roquefort
My favorite wine for this recipe: Château neuf du pape Cépage Syrah, Mourvèdre, Grenache noir
Temperature between 16 ° and 18 °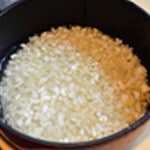 The metton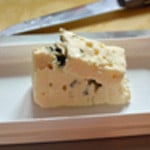 Roquefort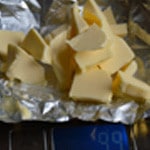 Butter at temperature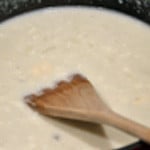 The metton melts slowly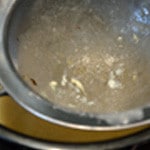 I pass it to Chinese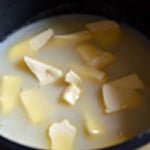 Add the butter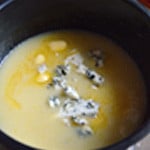 Add the Roquefort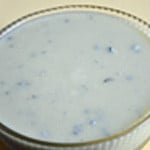 Zoom