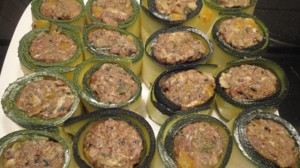 Meat skewers recipe
Instructions
I've imagined these meat kebabs for a long time. A lot of work for kebabs, but the end result was quite satisfactory. For the meat recipe, I chose chicken, beef and smoked breast, I would have liked to add lamb, but the friend who came to eat did not appreciate it. With this barbecue vegetable recipe, the zucchini cooks quickly on the oiled baking sheet, be careful when turning the meat kebabs, they are fragile. Meat skewer to change the barbecue, flavored and fragrant these skewers will be very trendy.
Recipe Meat brochettes for 5 people:
Ingredients
1 onion
1/2 green pepper
1/2 yellow pepper
2 cloves garlic
½ bunch of flat-leaf parsley
1 tablespoon of olive oil
400 gr chopped steak
320 gr of fresh breast
½ teaspoon of salt
1 knife tip of gray pepper
½ teaspoon of imperial curry
½ teaspoon of 4 spices
instructions:
Rinse the parsley with clear water, then dry it with food paper.
Peel the onion and slice it thinly.
Peel the two garlic cloves then finely chop them with the parsley.
Rinse the peppers in clean water, then dry them with food paper.
Heat a pan with a tablespoon of olive oil.
Sear the onions with the peppers, stop cooking as soon as they are tender;
Add the parsley and garlic for 2 minutes.
Sear the chopped steaks in the vegetables, so that the meat separates.
Salt and pepper.
Unbind the chest, remove cartilages
Chop the pork.
Fillet the chicken then chop it.
Mix the meats and add the spices.
Cut the zucchini into strips with a raclette knife.
Form a cylinder of meat in a cookie cutter.
Roll up a strip of zucchini and prick with a wooden pick.
Repeat 3 times to make skewers of 200 gr.
Cut off the excess zucchini with a sharp knife.
Sprinkle the zucchini with basil.
Cook on an oiled plancha barbecue, be careful to turn them over.
Preparation time: 20 minutes
Cooking time: 10 to 12 minutes
Number of people: 5
4 star rating: 1 review
What wine to drink with: Meat brochettes
My favorite wine for this Alsace Pinot noir recipe Grape variety: Pinot noir
Temperature between 12 ° and 14 °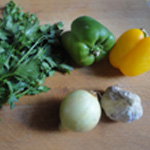 Ingredients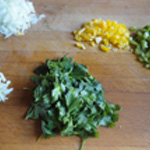 Rinse the parsley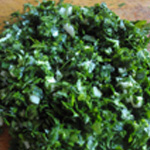 Chop the parsley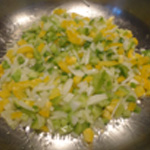 Sear the vegetables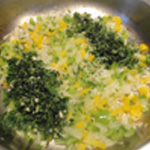 Add the parsley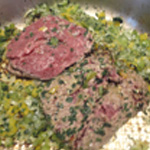 Cook the beef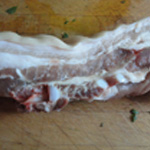 Cut the breast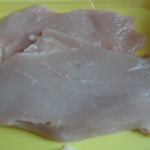 Cut the chicken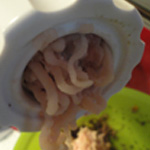 Chop the chicken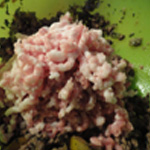 Chop the breast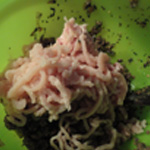 Mix the meats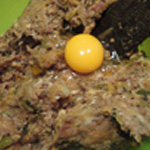 Add an egg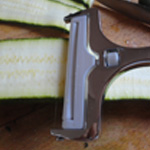 Cut the zucchini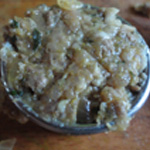 Mold the meat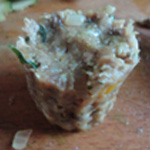 Meats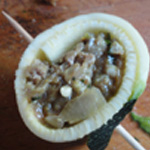 Wrap the zucchini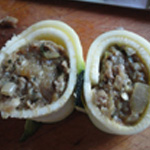 Then start again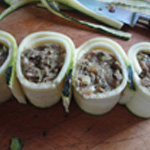 Rollers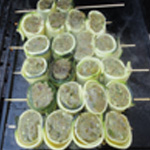 Barbecue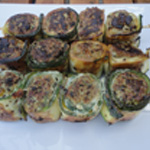 Cooked<img src="/wp-content/uploads/2021/09/4097846637132831932.jpg" class="aligncenter"