Minestrone and Fennel Recipe
Summary: Another great recipe made at my friend's house on the way back from Haut-Doubs, where we went to lunch. We took as much pleasure in preparing this recipe as in making it, a beautiful Minestrone and Fennel. An almost royal soup, with fresh and especially seasonal products, this deliciously scented Minestrone and Fennel, cannot leave anyone indifferent. Of course, everyone will have their own recipe and products. Here, no tomatoes for my Minestrone and Fennel, but it is a wish of Florence. I suspect her of not liking tomatoes,… anyway, they are not yet in season. I really like this kind of often ancestral recipe. But beware, this soup takes a while, because it was made with fresh products. Well, not from the garden yet, but from the market.
Minestrone and Fennel recipe for 10 people
Ingredients
150 g of dried beans
75 g of dry ham
80g broad beans, shelled (but not yet peeled)
1 teaspoon of baking soda
450 g fresh spinach
1 onion
2 chard leaves
A leek white
A fennel cut into 3mm dice
A stalk of celery, cut into 3mm cubes
3 tablespoons of olive oil
For the pasta:
100g of flour
1 g of salt
1 egg
1 teaspoon of olive oil
Instructions
Soak the dried beans the day before in a large volume of water.
Prepare the fresh pasta: in a bowl, mix the flour with the salt, then add the egg.
Knead the dough until it is smooth, and form a ball.
Film and let stand at room temperature for 30 minutes.
Roll out the dough with a rolling pin (3-4 mm), then cut the dough with a donut wheel into 1 cm squares (at your discretion).
Peel the beans, then remove the small appendix (as in the photo).
Add ½ liter of water, the baking soda and the beans, then boil for 1min. Rinse them with cold water and
Peel by incising the top of the beans.
Peel and then cut the onion into small cubes.
Cut the dry ham into small cubes.
Rinse and then cut the fennel bulb into small cubes.
Peel the leek, then slice it into small strips.
Heat the olive oil in a large Dutch oven.
Sear the ham with the onions.
Once colored, add the leek, fennel and celery stalk and sauté for one or two minutes.
Pour in about 4 liters of water.
Season with salt and pepper, then cover.
Leave to cook for 1 hour.
Meanwhile, peel the carrot and turnip then cut them into small cubes.
Add the turnips and carrots.
Leave to cook for ½ hour.
Meanwhile, peel the potatoes then cut them into small cubes.
Wash the spinach then remove the stems from them.
Rinse the chard leaves, then slice them into small cubes.
Rinse the zucchini, then slice them into small cubes.
Pour in the potatoes and chard.
Leave to cook for ¼ of an hour.
Add the zucchini, spinach and beans.
Add the fresh pasta.
Cook for 10 minutes.
Serve very hot (when serving, we added cubes of Tomme de Savoie)
Preparation time: 60 minutes
Cooking time: 120 minutes
Number of people: 10
4 star rating: 1 review
What wine to drink with: Minestrone and Fennel Recipe
My favorite wine for this Bandol rouge recipe Grape varieties: Mourvèdre, Cinsault, Grenache noir
Temperature between 16 ° and 18 °
Cut the zucchini into cubes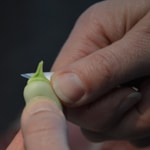 Remove the appendix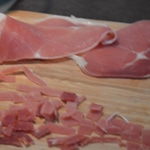 Slice the ham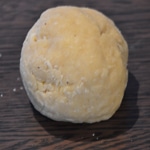 Let the dough rest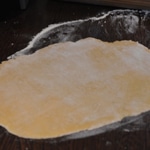 Roll out the dough
Cut the pasta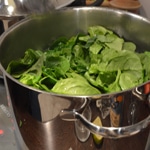 Cook the spinach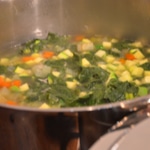 Let cook slowly<img src="/wp-content/uploads/2021/09/3108743996284684266.jpg" class="aligncenter"