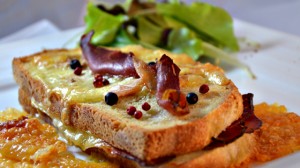 Recipe: Croque monsieur recipe
Recipe croque monsieur, unexpectedly arriving guests, a look in the refrigerator and hop croque monsieur with a lot of character. Croques with Mont d'Or, I like this cheese which melts easily to flood the slice of country bread, but which will brown on the top of the slice trapping the crispy ham crumpled on the bread. A certain pleasure to cut the croque monsieur on the plate and to see this generous and gourmet environment.
Recipe ingredients
Croque monsieur recipe for 4 people:
8 slices of country bread
200 g or 16 slices of raw ham
1 box of mont d'or
4 tablespoons of sour cream
4 tablespoons of white wine (just for adults, remainder optional)
Instructions
Spread fresh cream on the first toast.
Divide the mount of gold into eight parts.
Spread a portion of Mont d'Or on the creamed toast.
Place 3 slices of raw ham, finely cut.
Place a second toast.
Pour a spoon of white wine.
Spread a portion of Mont d'Or on the toast.
Crumple a slice of ham over the cheese.
Salt and pepper.
Place the croques monsieur on a non-stick baking sheet.
Place in a hot 200 ° oven for 10 to 15 minutes.
Preparation time: 15 minutes
Cooking time: 10 to 15 minute (s)
Number of people: 4
4 star rating: 1 review
What wine to drink with: Recipe croque monsieur
My favorite wine for this recipe: Red Anjou Grape Gamay
Temperature between 11 ° and 12 °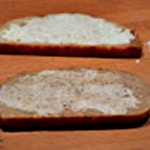 Cream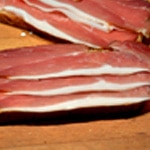 Store the ham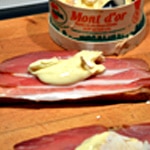 Pose of the golden mount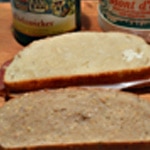 Cover with bread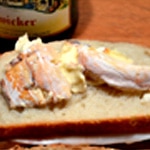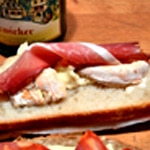 Drop the Mont d'Or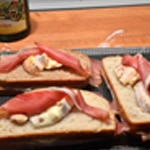 Add the ham