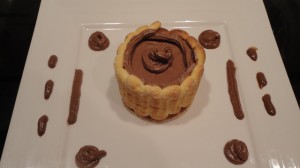 Recipe: Mini chocolate charlotte
Charlotte chocolate with homemade spoon cookies, a royal dessert for all gourmets and chocolate lovers. This chocolate cake remains for me the most tantalizing dessert. A chocolate charlotte recipe that is easy to make, if you don't make the cookies with a spoon. A recipe with a homemade spoon cookie, a softness for your exceptional cookies. This homemade spoon cookie recipe with its chocolate fondant will satisfy all children and even the oldest.
Recipe ingredients
Chocolate mii charlotte recipe for 6 people:
200 g of 70% chocolate
2 tablespoons of powdered chocolate
80 cl of fluid cream
200 g sugar
5 g of agar agar or 6 gelatin sheets
15 cl of water
2 egg yolks
For the cookie or 36 spoon cookies
8 egg whites (for a weight of 200 g).
2 g of salt to whip the eggs
6 egg yolks (for a weight of 100 g).
80 g of flour types 55
80 maïzenas
25 g of honey
100 g caster sugar
Instructions
Make your cookies with a spoon.
Make a syrup with the sugar and water, add the agar agar, let it boil for a few seconds.
Crack the chocolate roughly, then pour the syrup over it, cover and wait 3 to 4 minutes for the chocolate to melt.
Beat the whipped cream into a firm whipped cream, slightly sweetened.
Mix the lukewarm syrup with the melted chocolate.
Incorporate the egg yolk into the chocolate
Gently incorporate the whipped cream into the chocolate preparation.
Spoon cookies away if they are homemade no need to moisten them or.
Place the spoon cookies soaked in wild wall cream cut with a little water.
Pour the chocolate preparation using a pastry bag.
Cooling overnight is ideal, or at least 3 hours, the biscuit with a spoon will soak up the chocolate …
Preparation time: 30 minute (s)
Number of people: 6
Cooking time: 0 minutes
4 star rating: 1 review
My favorite wine for this recipe Alsace Tokay (pinot gris) Grape variety: Pinot gris
Temperature between 11 ° and 12 °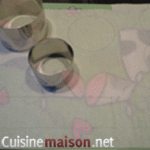 Trace the background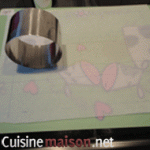 Trace the height of the mold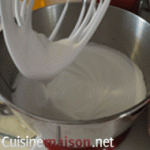 Whipped cream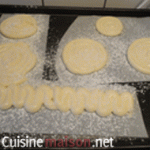 With a socket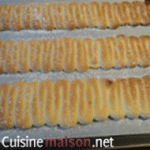 Baked cookie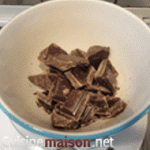 Breaking the chocolate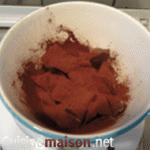 Add cocoa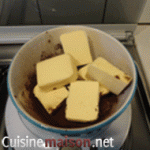 Add the butter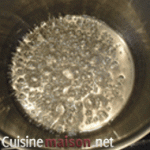 Cook the syrup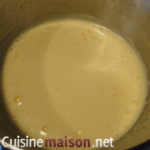 Heat the cream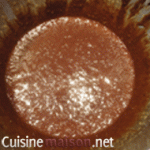 Let the chocolate melt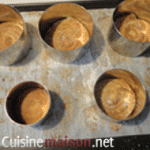 Cooking funds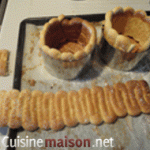 Riding the charlotte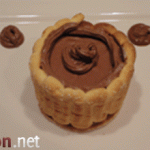 <img src="/wp-content/uploads/2021/09/8805121690646921493.jpg" class="aligncenter"