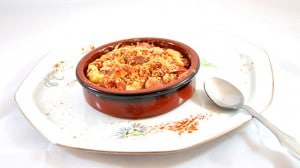 Recipe: Mirabelle plum crumble
Mirabelle plum crumble, being from the mirabelle country, I always have in my freezer a bag of mirabelle plums picked from the tree and frozen the same day. I like this fruit, generous in sugar and its fragrance. But I also like its color and especially the summer moments when we organize the picking, I like to take a nap under the mirabelliers after lunch. I present to you a quick dessert ready in less than 10 minutes slightly flavored with mirabelle plums. For amateurs, you can of course flambé the dessert before serving.
Recipe ingredients
Mirabelle plum crumble recipe for 3 people:
8 Brownies
100 g frozen plums
1 egg
80 g caster sugar
6 hazelnuts
3 nuts
4 tablespoons of heavy cream
Instructions
Crack nuts and hazelnuts
Mix the brownies, with the walnuts and hazelnuts.
Pour the mixed preparation into individual ramekins.
Place the mirabelle plums in the ramekins, packing them a little.
Combine powdered sugar, egg and cream.
Pour into the ramekins, over the plums.
Heat in the oven at mid-height at 200 ° for 20 minutes.
Enjoy lukewarm.
Preparation time: 15 minutes
Cooking time: 10 minutes
Number of people: 3
4 star rating: 1 review
Which wine to drink with: Mirabelle plum crumble
My favorite wine for this recipe: Alsace Gewurztraminer late harvest Grape variety Gewurztraminer
Temperature between 08 ° and 10 °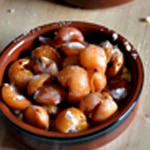 Frozen mirabelle plums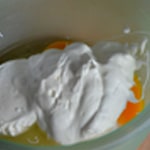 Cream and egg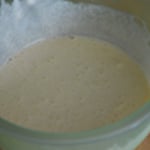 Beat with sugar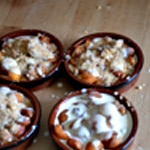 Pour over the mirabelles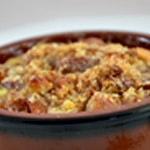 Zoom