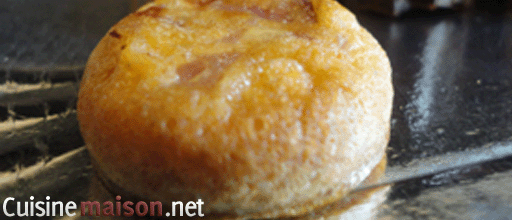 Morteau and Comté sausage bites recipe
Summary: Ideal aperitif sofa for an aperitif dinner, you will surprise your guests with this aperitif cuisine. Morteau sausage with Comté. I really like the preparation of aperitifs, these bites will awaken your taste buds where Franche Comté is in the spotlight, here is an original aperitif. Morteau and Comté sausage bites, you can of course choose a Franche Comté wine to accompany these small bites, the ideal would be to choose a Savagnin, a wine with a lot of character. A nice trip to our region with these little Morteau and Comté sausage bites is a way of traveling at reduced prices.
Recipe Morteau sausage and Comté bites for 20 bites (depending on the mold)
Ingredients :
100 g Morteau sausage
3 eggs
1 teaspoon of cornstarch
100g of Comté
1/4 teaspoon paprika
pepper
Instructions
:
Cook the Morteau sausage for 20 minutes in simmering water without pricking it.
Cut there into very small cubes as well as the county.
Break and beat the eggs.
Add the Morteau sausage and the Comté.
Stir in the cornstarch, paprika and pepper.
Fill the silicone molds and bake for 30 minutes at 200 °, be careful cooking depends on the size of the molds.
Preparation time: 30 minutes
Cooking time: 30 minutes
Number of people: 20 bites
4 star rating: 1 review
What wine to drink with: Morteau and Comté sausage bites
My favorite wine for this Sauvignon Grape variety recipe: Sauvignon
Temperature between 12 ° and 14 °