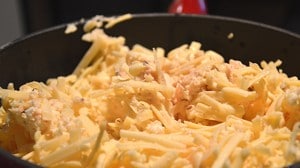 Recipe: Munster and Comté fondue
Munster and Comté fondue recipe, a deliciously melting recipe flavored with cumin, we found it lighter. I had chosen a Munster not too done nor too strong for this first experience, what is certain is that we are informed amateurs of cheese fondues and that the Munster and Comté fondue we loved, nothing in the caquelon. . After a stroll in the woods or returning from a day of skiing, there is nothing like sitting down in front of a wonderful Munster and Comté fondue.
Recipe ingredients
Munster and Comté fondue recipe (3 people)
360 g of munster
150 g of munster with cumin
420 g of Comté
3 dl of Jura coast
1/4 nutmeg to grate
2 cloves garlic
1 egg
Pepper
Instructions
Pass the fondue pot with garlic.
Remove the county crust.
Cut the cheeses with a mandolin (large holes) and place them in the caquelon.
Add 2 turns of ground pepper
Grate ¼ of a nutmeg.
Add the white wine.
Place the fondue pot on a support and gently melt the cheese, stirring constantly.
The time to melt the cheese allows you to drink the aperitif, to enjoy the guests.
Prepare the bread by cutting it into slices each one can then cut the bread to the desired size (as in Switzerland).
Once the fondue is eaten, you can crack an egg and taste the nun (crust formed at the bottom of your fondue pot).
Preparation: 30 minutes
Cooking time: 45 minutes
Number of people: 3
4 star rating: 1 review
What wine to drink with: Munster and Comté fondue
My favorite wine for this Côtes-du-jura (White) recipe (Grape varieties: Chardonnay, Savagnin)
Temperature between 7 ° and 8 °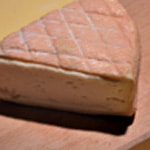 Munster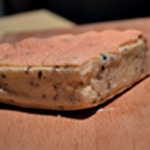 Munster with cumin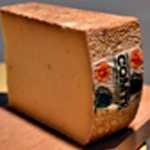 The count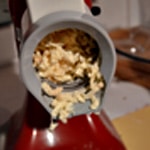 Grate the cheeses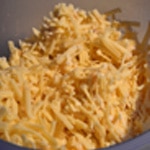 Grate cheeses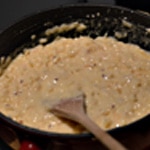 Add wine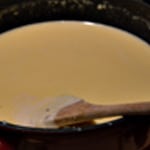 It is melted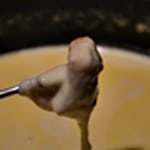 With bread it's better