Mushroom Salad Recipe
Instructions
for our first meal outside under the long-awaited sun, lightly scented with basil and fennel seeds, very fresh, we tasted it with a certain pleasure. Our first barbecue meal of the season, mushroom salad and beef ribs for dessert, it's impossible to forget the Gariguettes strawberries that arrive on the markets.
Mushroom salad recipe for 4 people:
Ingredients
400g button mushrooms
4 small fresh onions
4 tablespoons of olive oil
1 tablespoon of fennel seed
12 basil leaves
1 lemon
8 peppers stuffed with cheese
Salt and pepper
Instructions
Brush the button mushrooms to remove all traces of impurities.
Cut the mushrooms into quarters.
Rinse the basil leaves, then dry them with paper towels.
Peel and finely chop the fresh onions, cutting 3 cm of tails into thin rings.
Pour olive oil over the mushrooms, stir to soak the mushrooms.
Add the fresh onions and the juice of one lemon.
Chop the basil leaves then add them to the preparation.
Sow the fennel seeds, then stir the mushrooms.
Cover with cling film and let stand for an hour.
Add the stuffed peppers before serving.
Preparation time: 30 minutes
Cooking time: 0 minutes
Number of people: 4
4 star rating: 1 review
What wine to drink with Mushroom Salad:
My favorite wine for this recipe Alsace Sylvaner Grape variety: Sylvaner
Temperature between 8 ° and 10 °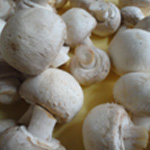 Fresh mushroom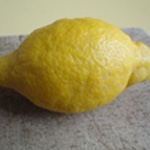 Untreated lemon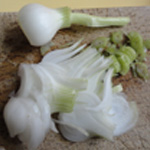 Fresh onions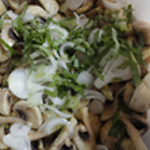 Fresh basilic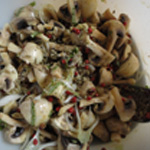 Leave to macerate