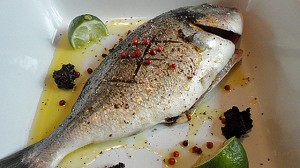 Recipe: Sea bream and tapenade
Recipe for sea bream and tapenade or sea bream and tapenade (two possible spelling), a recipe that I wanted to test with a tapenade with Greek olives and anchovies associated with the sweetness of sea bream. A well flavored recipe, the sea bream is flavored with the tapenade a real delight. Cooking in the oven lends itself well to sea bream for 25 minutes and your fish is done. The gilthead sea bream, a fish abundant in the shelves of specialized stores, it remains an affordable fish.
Recipe ingredients
Sea bream and tapenade recipe for 2 people:
2 sea bream
2 tablespoons of black olive tapenade
1 tablespoon of crushed hazelnuts
1 lime
1 teaspoon of red berries
Instructions
Rinse the sea bream with clear water.
Wipe it dry with food paper.
Crush the hazelnuts with a knife.
Mix the hazelnuts and the black olive tapenade.
Stuff the inside of the sea bream with the spoonful of tapenade.
Cut 4 lines on the sea bream with a sharp knife.
Add a little black olive tapenade to the cuts.
Oil a baking dish.
Place the sea bream in the dish, squeeze the lime.
Place three hazelnuts of tapenade in the dish.
Cut the lemon into quarters and place it in the dish.
Pour a drizzle of olive oil over the sea bream.
Salt and pepper.
Bake in a hot oven at 210 ° for 25 minutes, heat above.
Preparation time: 10 minutes
Cooking time: 25 minutes
Number of people: 2
4 star rating: 1 review
What wine to drink with: Sea bream and tapenade
My favorite wine for this recipe: Red Minervois Cépage Cinsault, Carignan; Mourvèdre.
Temperature between 15 ° and 17 °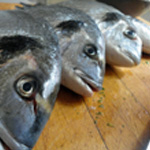 Rinse the sea bream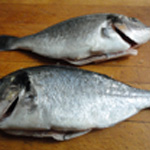 Dry the sea bream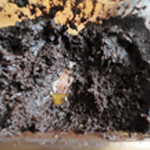 Prepare the tapenade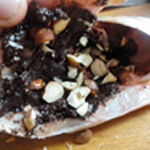 Stuff the sea bream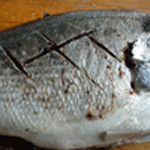 Slash the sea bream