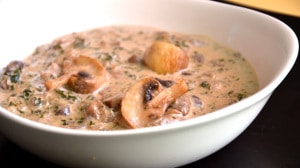 Recipe: Mushroom sauce
Mushroom sauce recipe, I love this sauce that can accompany poultry or a beautiful veal cutlet. Mushroom sauce to accompany fresh pasta, I love when my pasta is soaked in this so tasty sauce. I also like a chicken fillet covered with this sauce to eat without moderation.
Recipe ingredients
Mushroom sauce recipe for 4 people:
450 g forest mushrooms
300 g small button mushrooms
2 shallots
½ bunch of parsley
25 cl of liquid cream.
1 tablespoon of olive oil
Salt and pepper
Instructions
Brush the button mushrooms.
Cut them in four.
Peel the shallot.
Rinse the parsley, then wipe it up with paper towels.
Finely chop the shallot and parsley.
Heat the pan with the olive oil.
Sear the shallot with the parsley.
Add the button mushrooms under a high heat to quickly drain the water from the mushrooms.
Then add the mushroom mixture.
Salt and pepper.
Add the cream when the water from the mushrooms has completely evaporated.
Let the sauce thicken.
Preparation time: 20 minutes
Cooking time: 15 minutes
Number of people: 4
4 star rating: 1 review
What wine to drink with: Mushroom sauce
My favorite wine for this recipe: Cornas Cépage Syrah
Temperature between 15 ° and 16 °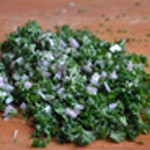 Chop the parsley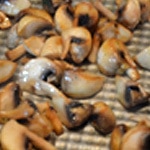 Sear the button mushrooms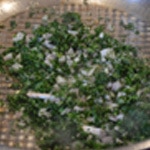 Sear parsley and garlic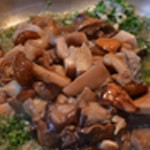 Add the wild mushrooms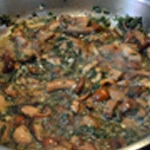 Let it cook a little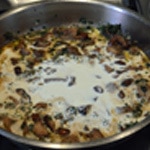 Add the cream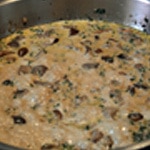 Let thicken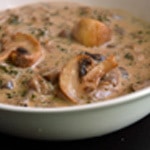 Zoom