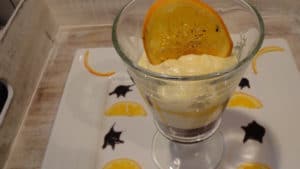 Orange mousse with ganache recipe
Summary : Orange mousse with dark chocolate ganache, a very tasty marriage, you will love the freshness of the orange. Easy dark chocolate ganache recipe, we are crazy about this ganache. Tasty mix between orange and chocolate, two different flavors for a dessert in a glass. I like the moment of the desserts, even after a big meal the sweet has always its place.
Orange mousse with ganache recipe for 4 people
Ingredients :
1 kg of oranges
35 cl of fluid cream
60g sugar
4 g of agar
5 cl of water
40g butter
2 oranges
The ganache
15 g caster sugar
20 cl Fluid cream
150g dark chocolate
100 g butter
Instructions
In a saucepan, heat the sugar and the fluid cream, just a few small broths.
Chop your chocolate into small pieces with a knife.
Pour the very hot cream over the chocolate and smooth with a whisk without incorporating too much air.
Cut your softened butter into pieces and mix it with your ganache
Make a syrup with the sugar and water. Add the agar-agar. Let it boil a little and let it cool.
Peel the oranges (remove the skin with a knife)
Reserve an orange for decoration.
Mix the Oranges in a blender.
Mix the cooled syrup with the Orange coulis.
Reserve ¼ of the orange juice, to make the yellow separation in the verrine.
Beat the whipped cream into a firm whipped cream (for success: put your bowl and your cream in the refrigerator for half an hour). As soon as your whipped cream is ready, gently incorporate it into the Oranges.
Chill for about 3 hours.
Candied orange
Cut very thin orange slices, make a small syrup with water and sugar. Gently cook your orange slices then turn them over. Wipe them dry and dry them in the oven at 80 ° for 15 minutes.
Assemble your verrines by starting with the ganache in the middle a little surprise hidden a quarter of chocolate in the middle of the ganache. Decorate the top with the slice of candied orange.
Preparation time: 20 minutes
Cooking time: 0 minutes
Number of people: 4
4 star rating: 1 review
What wine to drink with: Orange mousse with ganache recipe
My favorite wine for this Muscat de Frontignan Grape variety: Muscat blanc
Temperature between 7 ° and 8 °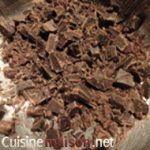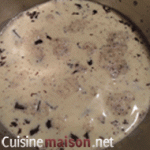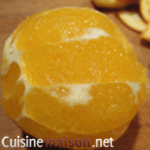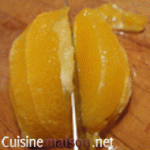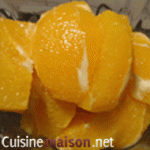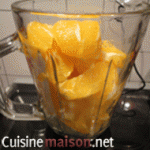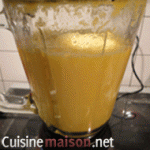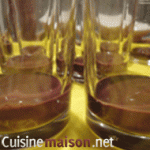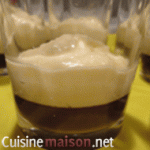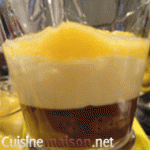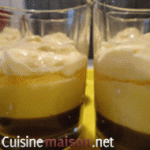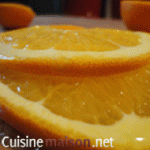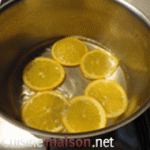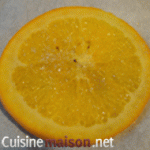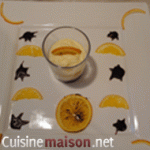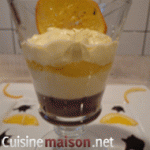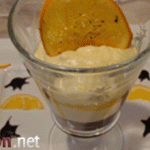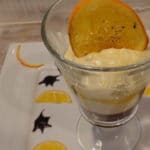 </p