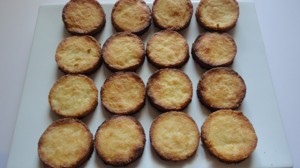 Recipe: Palet Breton
Breton palet recipe, here is a shortbread that will finish your meal in style, they will accompany your coffee deliciously. The Breton puck a recipe specific to Brittany, however to stay in the tradition it is imperative to use half-salted butter, for me I like to make half salt half-salt and half unsalted butter, it remains a matter of taste. A Breton recipe for these pucks, be careful they fear humidity, they must at all costs stay very dry.
Recipe ingredients
Palet Breton recipe for 20 shortbread cookies
170 g semi-salted butter
125 g flour
90 g icing sugar
80 g ground almonds
1 packet of vanilla sugar
2 egg yolks
Instructions
Mix the flour with the sugar.
Add the almond powder and the vanilla sugar.
Sand with the butter (with the tips of your fingers, without mixing).
Add the 2 egg yolks.
Place the dough ball on a baking paper.
Then cover with another sheet of baking paper.
Roll out the dough over a small centimeter.
Leave to rest for 30 minutes in the refrigerator, it is imperative that the shortbread dough be hard to be able to cut it.
Cut the circles with a 6 cm cookie cutter.
Butter the 6 cm circles.
Place them on a baking sheet covered with baking paper.
Fill the molds.
Bake in the middle of a hot oven at 200 ° for 13 to 20 minutes.
Preparation time: 30 minutes
Cooking time: 13 to 20 minutes
Number of pucks: 20
4 star rating: 1 review
What wine to drink with: Palet Breton
My favorite wine for this Crémant du Jura Grape variety: Savagnin Blanc; Chardonnay
Temperature between 9 ° and 10 °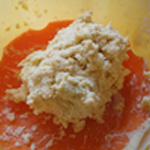 Shortbread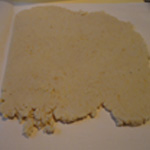 Flatten the dough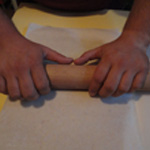 Roll out the dough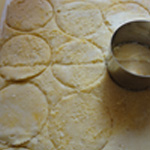 Cut circles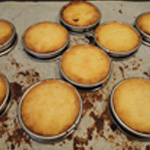 Cooked pucks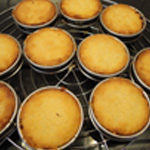 Let cool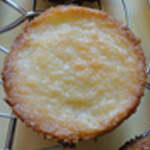 Perfect cooking zoom