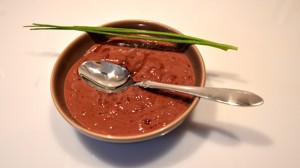 Recipe: Red wine sauce
Red wine sauce recipe, ideal to accompany a fish, monkfish or even lobster stew. You will love this red wine sauce, here a reduction of three quarters. Your sauce will take on a flavor that will not leave anyone indifferent. Shallot sauce with red wine, but it is also done well with white wine, it is creamy almost a little thick. Red wine sauce a little different from the wine merchant sauce which is bound with butter.
Recipe ingredients
Recipe Red wine sauce for 4 people:
2 large shallots
1 onion
2 fresh purple garlic cloves
40 cl of red wine
3 sprigs of chives
15cl of liquid cream
50 g butter
1/2 tablespoon olive oil
2 tablespoons of powdered fish stock
Instructions
Peel the shallots, then finely chop them.
Heat the butter and oil in a saucepan with a large bottom.
Throw the shallots, garlic and onion in the hot fat, wait until they become transparent then.
Sprinkle with the fish stock and let it color a little.
Pour in the red wine.
Salt and pepper
Let reduce for 15 minutes
Add the liquid cream then, Reduce for another 10 minutes
Place the 3 sprigs of chives.
Preparation time: 10 minutes
Cooking time: 0 minutes
Number of people: 4
4 star rating: 1 review
What wine to drink with: Red wine sauce
My favorite wine for this recipe: Côte du Rhône Grape Grenache noir, syrah, cinsault
Temperature between 14 ° and 16 °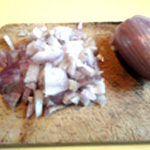 Slice the shallots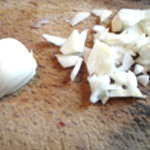 Mince the garlic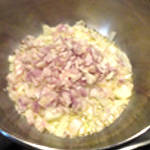 Sear in the butter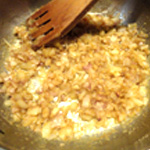 Barely color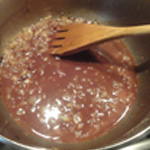 Wet with red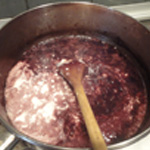 Add the cream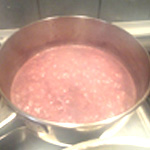 Let reduce