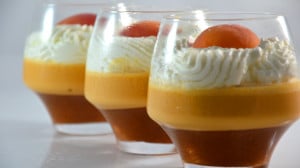 Recipe: Panna cotta with apricots
Apricot panna cotta recipe, it's high season now, Bergerons are finally on the shelves. It is not always easy to find the right balance between the fruit, always a little tart and the sugar. I don't like desserts where sugar takes up all the space. I often fall for the colors of this wonderful fruit. In winter I work it dehydrated, but as soon as summer approaches I delight in this juicy and generous fruit. Tonight I had friends and I particularly wanted to look after them. After a nice plate of homemade beef ravioli we were treated to the apricot panna cotta verrines. We can say that these verrines were very generous, but nothing came back. Of course I still intend to present you desserts with apricots, I'm in my head, finally a number of recipes.
Recipe ingredients
Apricot panna cotta recipe for 5 people:
20 apricots
4 tablespoons of powdered sugar
1 gelatin sheet
50 cl of liquid cream
1.5 gr of agar agar
25 cl for the whipped cream
Instructions
Rinse the apricots, then cut them in half, removing the pits.
Blend 10 apricots with the sugar.
Soften the gelatin in lukewarm water.
Heat a ladle of apricot coulis in the microwave for 45 seconds.
Then add the gelatin sheet and incorporate it into the coulis.
Pour the coulis into the bottom of your verrines without touching the edges.
Spend time in the refrigerator for the gelatin to take effect.
Mix the rest of the apricots with two tablespoons of powdered sugar.
Heat the cream by adding the agar agar from the first broths, wait 30 seconds then cut.
Incorporate the cream into the apricot coulis, let cool.
Pour into the verrines, running over a large spoon to prevent mixing with the coulis.
Spend time in the refrigerator for the gelling agent to take effect.
Whip the whipped cream then pour over the frozen verrines.
Preparation time: 30 minutes
Cooking time: 5 minutes
Number of people: 5
4 star rating: 1 review
What wine to drink with: Apricot panna cotta
My favorite wine for this recipe: Gewurztraminer Late harvest Grape variety Gewurztraminer
Temperature between 08 ° and 10 °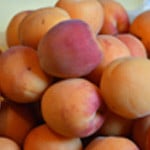 Rinse the apricots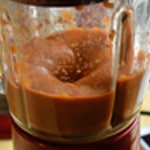 Go to blender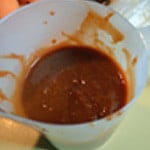 Mixed apricots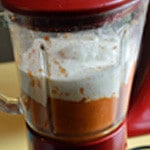 Add the cream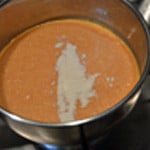 To mix together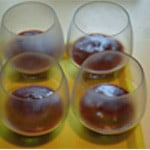 Pour the coulis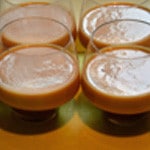 Then the apricot cream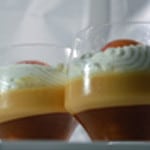 Zoom