Recipe: Pana cotta with carambar
Carambar pana cotta recipe, to change the salted butter caramel recipes a bit, I used agar agar to gel this panna cotta. We were finally going to have lunch outside, so I decided to make carambar verrines for dessert, in reality it was Mathilde who had placed the order, shh…. full of childhood memories, I loved this carambar panna cotta.
Recipe ingredients
Carambar pana cotta recipe for 10 people:
100 cl of 35% cream
2 g of Agar Agar (you can do this with gelatin)
190 g of carambar (20 pieces)
40 g pine nuts
40 g of hazelnuts
40g butter
2 tablespoons of powdered sugar
Instructions
Heat the cream in a saucepan.
Melt the carambars in the hot cream (taste to define the taste you are looking for)
Add the agar agar and simmer for a few seconds.
Pass through Chinese to filter the preparation
Let your preparation cool down a little and then pour into your verrines.
A funnel can be used to prevent splashing.
Crush the hazelnuts into crumbs with a knife.
Repeat the operation with the pine nuts.
Heat the pan with the butter and powdered sugar.
Add the hazelnuts and let the caramel slowly set.
Let it cool in the pan.
Break the caramel and hazelnuts then distribute over the verrines.
Preparation time: 10 minutes
Cooking time: 3 minutes
Number of people: 10
4 star rating: 1 review
What wine to drink with carambar panna cotta:
My favorite wine for this Etoile du Jura blanc recipe: Savagnin Blanc grape, Pinot blanc, Chardonnay
Temperature between 10 ° and 12 °
Thanks to Janos for the pictures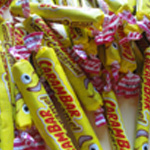 Carambars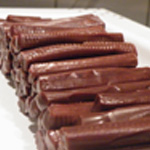 Naked carambar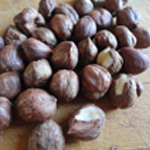 Hazelnut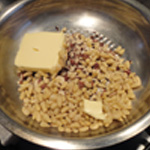 Sprockets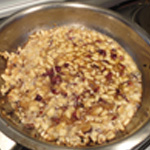 Grill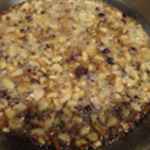 Add sugar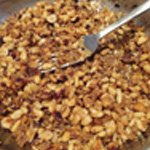 Break the caramel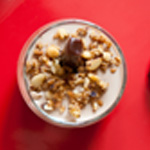 to taste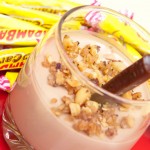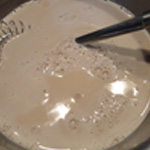 Melt in the cream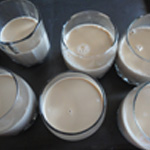 In a glass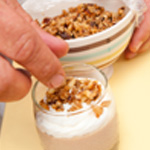 Sprinkle