Recipe: Tagliatelle with Parma ham and parmesan cream
Recipe for tagliatelle with Parma ham and parmesan cream, I had friends from Italy at home, no room for error. Fresh tagliatelle, our favorite pasta, they fill up with the sauces you prepare.Tagliatelle with raw ham from Italy, I love Parma ham, for its softness and taste. My fresh pasta, just from the day before to dry them a little before cooking, we served them with a parmesan tagliatelle sauce. Parma ham, tagliatelle and Parmesan, quite classic as a recipe, but frankly the Parmesan sauce on these fresh pasta does it all. This Parma ham and fresh tagliatelle didn't stand up to the onslaught of my team of friends, but my god it was good.
Recipe ingredients
Recipe Tagliatelle with Parma ham and parmesan cream for 4 people
1 tablespoon of olive oil
Instructions
Cook your fresh pasta in 5 liters of salted water, then add the drained oil to prevent them from sticking.
Place the Parma ham slices in the form of a chiffonade on a baking sheet.
Heat the crème fraîche, then add the grated Parmesan.
Salt and pepper.
Simmer gently so that the Parmesan melts, stir regularly.
Peel the garlic clove, then add it whole to your cream.
Let your cream simmer gently so that it thickens a little.
Heat your plates.
Assemble your plates, starting with the tagliatelle, then the sauce.
Gently place the Parma ham chiffonade, and serve immediately so that the ham stays cold.
Preparation time: 45 minutes if you make your pasta fresh
Cooking time: 4 to 5 minutes
Number of people: 4
5 star rating: 1 review
Which wine to drink with: Tagliatelle with Parma ham and parmesan cream
for this recipe Saumur-champigny Grape variety: Cabernet franc; Cabernet Sauvignon
Temperature between 15 ° and 16 °
Thank you to the Rosabel store for its dishes
Thanks to my friend Thibaut Bouvier for all his photos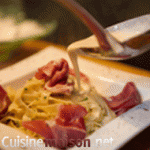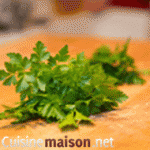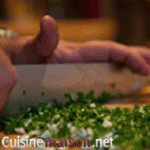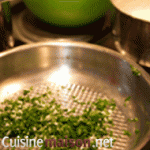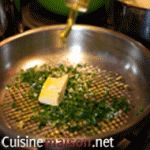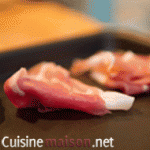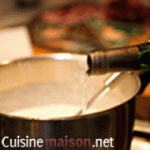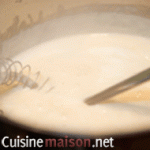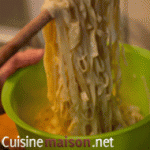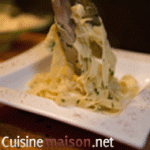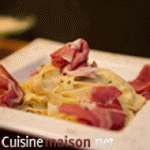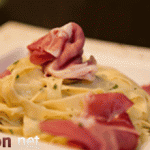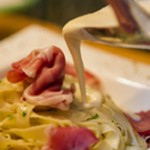 </em