Recipes Macaroni gratin Parmentier style with spinach
Summary: Here is a happy marriage, pasta, spinach and Parmesan, at home we love all these ingredients. It is not often that we eat purchased pasta, but I admit that despite the machine to make the pierced pasta, it is still a pain, but of course I do not despair. Soon I will be making my macaroni gratin Parmentier style with spinach, with homemade macaroni. Spinach is suitable for this recipe, it brings color and flavor.
Macaroni gratin Parmentier style with spinach for 4 people
Ingredients :
850 gr of fresh spinach on a branch
6 shallots
100 gr of smoked bacon
1 tablespoon of olive oil
100 gr of grated Parmesan
100 gr of Comté
125 gr of mozzarella
40 gr of butter
Salt and pepper
Instructions
Choose your spinach, the leaves must be very green, the small ones will be sweeter and the large ones easier to clean.
Rinse the spinach with plenty of water, then hull it (remove the whole branch).
Sear the bacon in a hot pan, set aside in a bowl.
Add the shallots to the pan with 35 g of butter and 1 tablespoon of olive oil.
Add the spinach to the pan, stirring constantly.
Season with salt and pepper.
Sprinkle over the Parmesan, stirring constantly.
Stop cooking when they are still a little crunchy, set them aside.
During this time heat the salted water for the pasta, when it boils, add the pasta, respecting the cooking time indicated by the supplier.
Once cooked al denté, rinse them in cold water (your macaroni will stay in good shape and will not be crushed in your dish) mix the bacon and the grated Comté with the pasta.
Butter a dish the gratin dish and alternate a layer of bacon pasta with a layer of spinach and so on. Finish by adding the mozzarella and a little Comté.
Brown in a hot oven at 180 ° for 30 minutes, if the dish is not browned enough for your taste, put it under the grill for 2 to 4 minutes.
Preparation time: 30 minutes
Cooking time: 30 minutes
Number of people: 4
4 star rating: 1 review
Which wine to drink with: Macaroni Gratin Parmentier style with spinach
My favorite wine: Cote du Rhône red (red) Grape varieties: Cinsault, Grenache noir,
Temperature between 14 ° and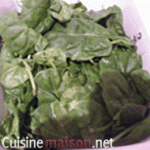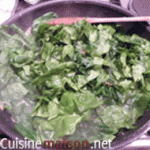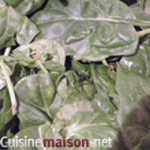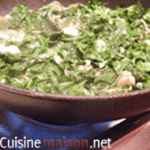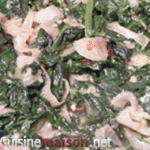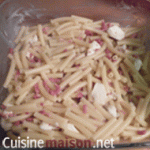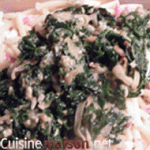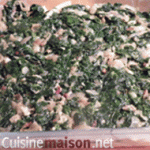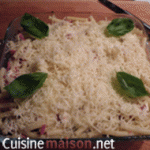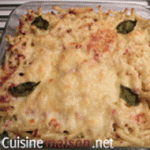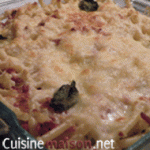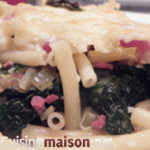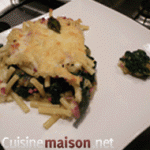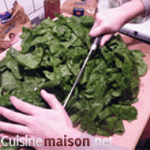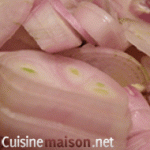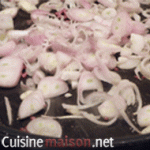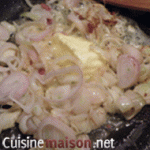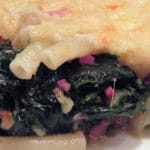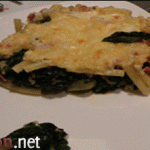 </p