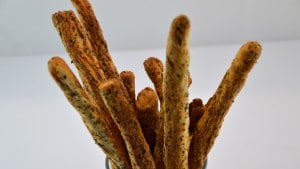 Recipe: Breadsticks with Parmesan
Recipe for Parmesan breadsticks, ideal to start a meal, these small Parmesan breadsticks will add a little crunch to your aperitif. At home we particularly like aperitifs that last a little or dinner aperitifs. I will introduce you to other fragrances later. But Parmesan lends itself well to this kind of dish that comes straight from Italy. I kept my bread dough to make my Parmesan breadsticks. I particularly like to make breadsticks, I like to roll them on my countertop with parmesan and basil. It was my friend Loli from the Lolibox site who gave me the idea to make them myself with my bread dough, of course I have to modify the recipe a little and I have plenty of derivatives for you.
Recipe ingredients
Parmesan breadsticks recipe for 45 Parmesan breadsticks:
200 gr of flour
113 gr of lukewarm water at 35 °
10 gr of baker's yeast
4 tablespoons of grated Parmesan
1 tablespoon of dried basil
4 g of salt
Instructions
Mix the flour and salt.
Mix the yeast with lukewarm water.
Add the water to the flour.
Knead 10 minutes
Let rise for 45 minutes.
Expel the air by crushing with the palm of the hand.
Mix the Parmesan with the basil.
Incorporate the parmesan mixture into the bread dough.
Take pieces of 20 gr.
Roll them with both hands while pushing on the outsides.
Cut the breadsticks in half, place on a baking sheet covered with baking paper.
Leave to swell for 30 minutes.
Place in a hot oven at 220 ° for 8 to 12 minutes.
Preparation time: 20 minutes
Cooking time: 10 minutes
Number of people: 4
4 star rating: 1 review
What wine to drink with: Breadsticks with Parmesan
My favorite wine for this recipe: Red Lambrusco Grape Lambrusco
Temperature between 11 ° and 13 °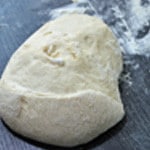 Prepare the dough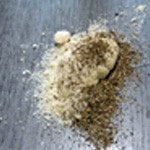 Add the parmesan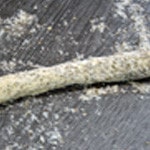 To roll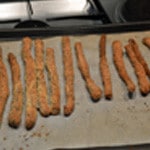 Cooked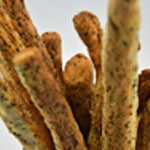 Zoom