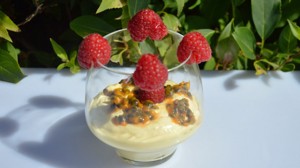 Recipe: Passion fruit mousse
Passion fruit mousse recipe, for an original dessert, this fruit is not very well known. Passion fruit, a fruit that is difficult to find very ripe, it remains a rather expensive fruit to buy. Slightly tart, it remains an important element for the decoration of a mousse. The passion fruit mousse is a delight in taste and color, I took a lot of pleasure in making and tasting this recipe.
Recipe ingredients
Recipe Passion fruit verrine for 20 people: or 20 to 30 10 cl verrines
1 l of passion fruit coulis
3 passion fruits
Some raspberries
0.500 l fluid cream
150 gr of icing sugar
2 g of agar agar
60 g caster sugar
Instructions
Heat 10 cl of cream as soon as it boils, add the agar agar, let it boil for another minute.
Add the heated cream to the passion fruit coulis, mix the preparation.
Whip the rest of the liquid cream into whipped cream.
Add at the end 3 tablespoons of icing sugar.
Incorporate the whipped cream into the mango mixture
Pour into each verrine.
Refrigerate for 1 to 2 hours.
Cut the fruit in half, extract the flesh and pour a little of the flesh into each verrine.
Place one or two raspberries on the verrine.
Preparation time: 35 minutes
Cooking time: 0 minutes
Number of people: 20 verrines of 10 cl
4 star rating: 1 review
What wine to drink with: Passion fruit mousse
My favorite wine for this Crémant du Jura recipe: Savagnin white grape; Chardonnay
Temperature between 08 ° and 10 °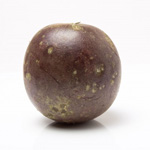 Passion fruit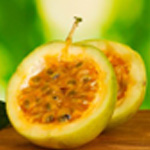 Slice the fruit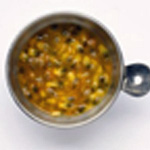 Collect the pulp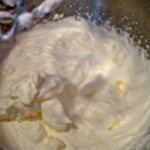 Assemble the whipped cream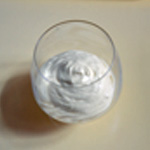 Pour into the verrine