Recipe: Pumpkin and Jerusalem artichoke soup with gingerbread croutons
Pumpkin soup recipe for a gourmet evening, here we made croutons with gingerbread. A soup recipe every week during the cold seasons, often an easy fix for kids to eat vegetables, they love soup. Vegetable soup with Jerusalem artichoke and pumpkin, topped with a few grilled croutons, we loved this original soup. this pumpkin soup recipe will take you off the beaten track, in fact the advantage of soups is that they can vary each time.
Recipe ingredients
Pumpkin and Jerusalem artichoke soup recipe with gingerbread croutons for (4 people)
800 gr of pumpkin (about 3)
400 gr Jerusalem artichoke
200 gr of gingerbread
150 gr of potatoes
1 tablespoon of parsley
1 tablespoon of olive oil
Salt and pepper
Instructions
Peel, wash and cut the vegetables into small squares.
Brown the Jerusalem artichokes in a casserole dish with a little olive oil, leaving them a little golden.
Add the potatoes and grill them then finally the pumpkin
Cover with water, quantity according to the tastes of each one, salt, pepper and cook for an hour on fire.
Meanwhile, cut the gingerbread into slices 1 cm thick.
Brown them in a little butter and olive oil, be careful as the gingerbread is very sweet, so watch your little croutons.
Once grilled on both sides, cut them into small squares.
Grind your soup, serve it with the croutons, a spoonful of crème fraîche and a pinch of parsley.
Reserve your croutons alongside the soup as they are fragile and may suffer from the heat of the soup.
Preparation time: 20 minutes
Cooking time: 60 minutes
Number of people: 4
4 star rating: 1 review
What wine to drink with Recipe pumpkin and Jerusalem artichoke soup with gingerbread croutons
My favorite wine for this recipe Bourgogne Passetougrain (red) Grape varieties: Gamay, Pinot Noir
Temperature between 15 ° and 16 °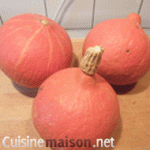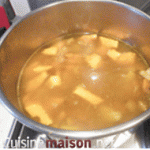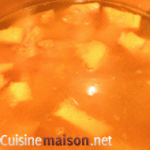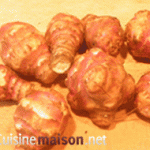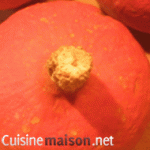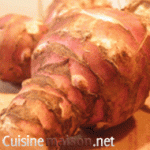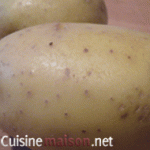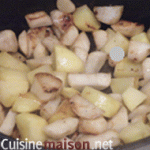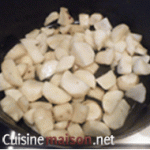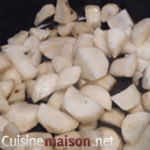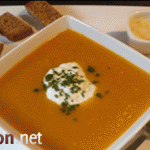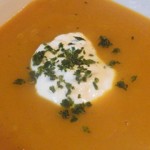 More recipes:
Pumpkin soup

Pumpkin lasagna

Celery soup

Watercress soup
sour cream
spices
soup and soup Pascal
Hide reactions

a delicious soup,
your blog is full of treasure,
Thank you,
have a good day.

It's a very tasty soup with good flavors!
Good night, Doria
Your reactions / questions / tips: Cancel reply
Remark
Name *
Email *
Website
</p