Recipe: Pasta gratin
Italian cheese pasta gratin, we love this kind of gratin at home. Cold or hot pasta as a starter or main course, they are always welcome. do not overcook the pasta and especially cool them under tap water so that they keep their shapes well. Cheese pasta gratin, just a little gratin, a delight in the evening with a small salad, the pasta remained soft.
Recipe ingredients
Recipe for: Pasta gratin for 4 people
500 g of Tortiglioni de Barilla
100 g of Parmesan
250 g of Gorgonzola
200 g of Mozzarella
20 cl of heavy cream
1 tablespoon of breadcrumbs.
Instructions
Cook the pasta in a large broth of salted water.
Cool the pasta under the tap as soon as the pasta is cooked.
Cut the cheeses into small cubes.
Place the pasta in a baking dish.
Scatter the cheeses over the pasta, then toss to combine.
Place the heavy cream on the pasta.
Spread the breadcrumbs over the cream and the pasta.
Place in a hot oven to brown the cheeses for 10 minutes at 180 °
Preparation time: 20 minutes
Cooking time: 10 minute (s)
Number of people: 4
4 star rating: 1 review
What wine to drink with: Pasta gratin
My favorite wine for pasta gratin: Chinon rouge Cépage Cabernet Franc
Temperature between 16 ° and 18 °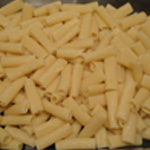 Pasta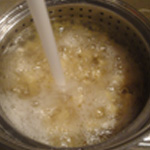 Cool under the tap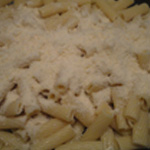 Parmesan cheese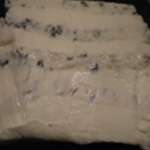 Gorgonzo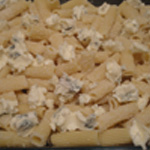 Spread the cheese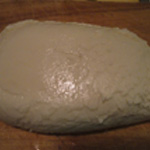 Mozzarella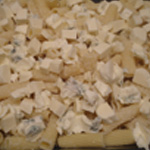 Zoom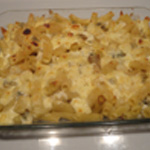 Gratin