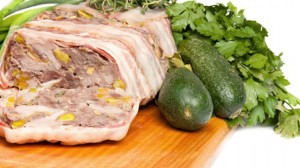 Recipe: Pheasant terrine
Pheasant terrine recipe, impossible to get pheasant from a hunter, I had to order it from my butcher and friend Sam. Not always easy to get game without being a hunter, but supermarkets have become democratized and today game is quite easily found during the season. A pheasant terrine to make Easter, no pâtés en croute this year, but for four years my son has been coming with friends to spend the Easter holidays at home, and my table seems to fill Thibaut's young friends, finally young they are approaching in his thirties. I will serve them my pheasant terrine with pickled cherries and the few mushrooms that I have marinated in vinegar.
Recipe ingredients
Recipe Pheasant terrine for 10 people:
1 pheasant
150 g pork belly
100 g of pork throat
100 g of chicken liver
1 egg
3 shallots
5 sprigs of thyme
50 g unsalted pistachios
100g smoked bacon, thinly sliced
1 bard strip the length of your verrine
Instructions
Denervate and degrease the pork loin.
Bone the pheasant, keeping a fillet.
Cut the fillet into strips.
Peel the shallots and cut them into quarters.
Chop your meat and throat as well as all the shallots.
Crush the pistachios then add them to the meat.
Mix by hand, salt and pepper.
Respecting the salt and pepper dosages is really important for the balance of your terrine.
Line the bottom of your terrine with the smoked breast, letting it overflow, or with the strainer.
Cut the bard to put in the bottom of your terrine.
Place the stuffing at the bottom, packing a little.
Regularly add pheasant strips, continue with the stuffing.
Place two strips of smoked bacon, then some stuffing.
I used a number 2 terrine.
Once your terrine is well loaded, press with your fist.
Finish with the smoked breast, covering the entire terrine.
Bake in a cold oven at the start, in a bain-marie for 1h30 at 150 °.
Preparation time: 40 minutes
Cooking time: 1 hour 30 minutes
Number of people: 10
4 star rating: 1 review
What wine to drink with: Pheasant terrine
My favorite wine for this recipe: Château neuf du pape Grape variety Mourvèdre, Syrah, Grenache noir
Temperature between 16 ° and 18 °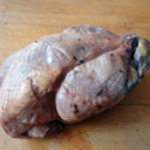 Remove the remaining down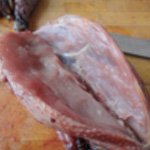 Bone, starting with the fillets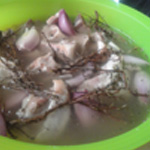 Marinate overnight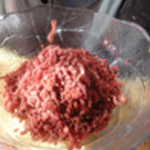 Chop the meats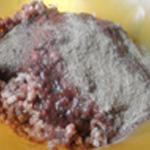 Respect the weight of salt and pepper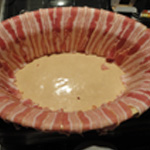 Bard with the chest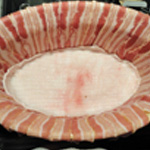 Line with the bard at the bottom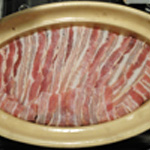 Close with the chest