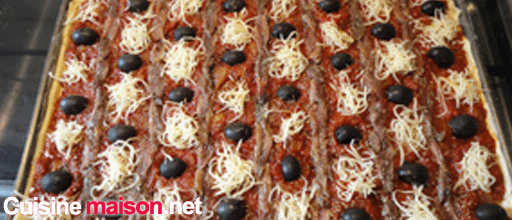 Pissaladière recipe with anchovies and tomatoes
Anchovy pissaladière cooked with mashed tomatoes and onions, a flavor that arrived directly from the south of France. Niçoise pissaladière recipe for an aperitif with friends, of course we chose a rosé from the south of France, to accompany this beautiful pizza. Anchovy pissaladière barely spiced up with Tabasco, you can choose the quantity according to taste. Pissaladière with anchovies and tomatoes, to spend a beautiful evening under the trees during this beautiful summer period. We love bread doughs at home and especially those that stand out for their character, this pissaladière is proof of that.
Pissaladière recipe with anchovies and tomatoes for 8 people
Ingredients :
500 g of puff pastry
200 g anchovies in oil
1 can of peeled tomatoes
2 boxes of black olives from Nice
5 sprigs of lemon thyme
4 onions
4 cloves of garlic
4 sugar cubes
1 tablespoon of Provence herbs
4 drops of Tabasco
1 teaspoon of coarse salt
1 tablespoon of olive oil
100 g of Comté
Instructions
Peel the onions and garlic, then mince them finely.
Heat the casserole dish with the olive oil, then add the onions and garlic.
Pour the peeled tomatoes into the casserole dish
Add the Tabasco, lump sugar, thyme, herbs.
Leave to mash for at least an hour.
Roll out the puff pastry, give it the desired shape then prick the dough to prevent it from swelling.
Spread the tomato reduction.
Arrange the anchovies on the tomato puree.
Garnish with the pitted black olives
Add the grated Comté.
Bake in a hot oven at 200 ° for 40 minutes.
Preparation time: 30 minutes
Cooking time: 40 minutes
Number of people: 8
4 star rating: 1 review
What wine to drink with: Pissaladière with anchovies and tomatoes
My favorite wine for this Rosé Coteau d'Aix en Provence recipe Grape variety: Grenache noir, Syrah, cabernet Sauvignon
Temperature between 07 ° and 08 °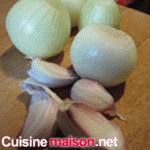 Onions and shallots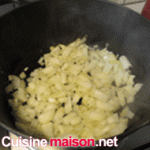 Sear the onions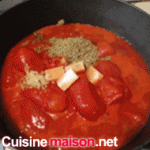 Add 4 sugars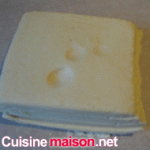 Spread the puff pastry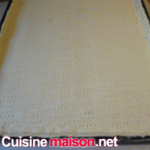 Prick the dough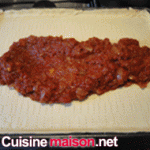 Place the tomato reduction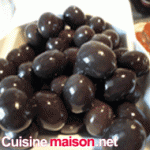 Pitting the olives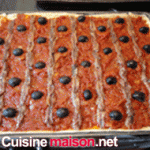 Store the anchovies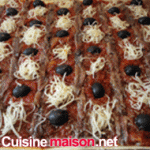 Lay the county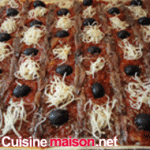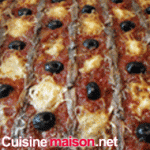 Zoom