Recipe: Pork ribs with mustard
Recipe for ribs with mustard, here are several times that my daughter asked me to redo ribs, so I tested a new recipe this time based on mustard. Kids love to nibble on these grilled ribs with their fingers, no chi chi. The meat remains very soft, if you cook them on a fire that is not too strong, I would say the longer the better. Easy recipe with these ribs, the meat will be deliciously flavored with mustard and white wine.
Recipe ingredients
Recipe ribs with mustard for 3 people:
1 large ribs
2 tablespoons of mustard
2 spoons of white wine
2 tablespoons of soybeans
2 tablespoons of ketchup
Salt and pepper
Instructions
Combine all the ingredients in a bowl.
Generously brush the ribs.
Cook under high heat, but directly on the baking sheet for 15 minutes.
Turn the ribs over and brush over them, then cook for another 15 minutes.
Close the bell of your barbecue, if you are lucky enough to have one, and place the rib a few inches from the griddle to let the rib finish cooking.
Cut the ribs on a board and enjoy immediately.
Preparation time: 20 minutes
Cooking time: 35 minutes
Number of people: 3
4 star rating: 1 review
What wine to drink with: mustard ribs
My favorite wine for this recipe: Beaujolais Cépage Gamay
Temperature between 12 ° and 14 °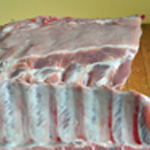 Salt pepper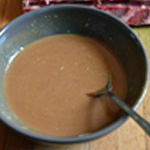 Prepare the marinade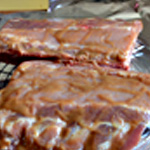 Brush the ribs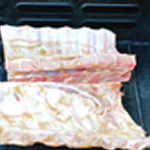 Grill on the barbecue
Return regularly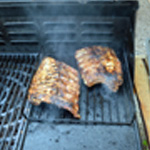 Lower the heat and cook
Zoom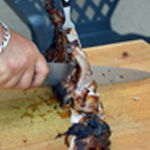 Cut on a board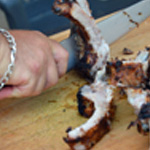 Use a big knife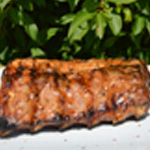 Cooked ribs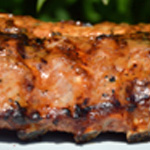 Zoom