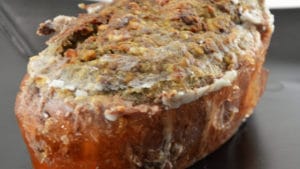 Whiskey venison terrine
A homemade terrine recipe, we really appreciate this kind of terrine at home, always very tasty with these special flavors. Roe deer is a meat that is perfect for this kind of terrine, served with some pickles and vinegar chanterelles. I often make rather generous terrines and I use my sterilizer to store any leftovers and this way I have some on hand whenever I like. The venison terrine with whiskey, a special flavor with this alcohol which is rarely used. I accompanied my terrine with a Grand Cru red from Beaujolais, an exceptional marriage.
Whiskey venison terrine recipe for 4 kg of terrine
Ingredients
2.2 kg shoulder of venison
0.700 kg of pork throat
1 kg of boneless loin
18 g of salt per kilo of meat
1 g of pepper per kilo of meat
200 g pre-sliced smoked bacon
10 cl of whiskey
Instructions
Preheat the oven to 180 ° C (th. 6)
Trim the meats then cut them into small cubes.
Weigh the meat, then salt and pepper respecting the doses
Chop the pork and the venison.
Add the whiskey then mix to incorporate the alcohol.
Add the bacon strips to the bottom of the terrine.
Fill the terrines with the preparation.
Lightly pack the seasoned meats in the terrine.
Smooth the surface with a spatula.
Bake.
Let the terrine roast for 1 hour 30 minutes.
Cool the terrine.
Place in the refrigerator, forget there for a week.
Preparation time: 50 minutes
Cooking time: 90 minutes
Number of people: for 4 kg of terrine
4 star rating: 1 review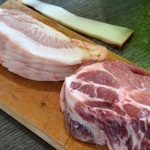 Trim the meats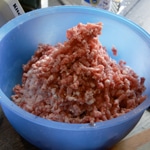 Chop the meats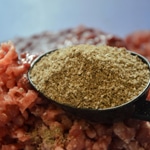 Add the spices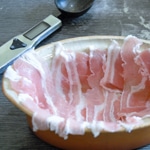 Bard with the chest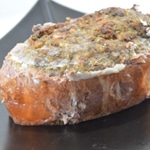 Cooked terrine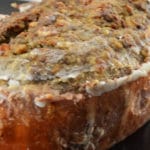 What wine to drink with: Venison terrine with whiskey
My favorite wine for this recipe: Beaujolais Centenary Vine Gamay grape
Temperature between 10 ° and 12
Partnership With Domaine Milhomme in Ternand in the 69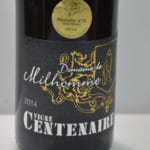 Zoom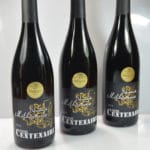 Bottles
A thought to all those connected from abroad in love with French cuisine and these wines, here is a great opportunity for you to buy a quality wine, to accompany my recipe for Venison terrine with whiskey. I selected this 2014 Beaujolais Vigne centenary wine from the Milhomme estate after tasting it. It is a perfect wine to accompany a terrine of character, it has a peppery note of bright red color to see dark purple, its charm will enchant you with dreams and delights.
Several times medalists, the work of Manuel and Robert, will not be able to leave you indifferent. 2011 Gold medal – competition of wines of France-Mâcon…
Cuvée centenary vine 2014
Domaine de Milhomme
Robert and Manuel Perrin
The milhomme
69620 Ternand
Phone: 04 74 71 33 13
Mail: contact [at] milhomme.com </p